2021 Home Detox: 10+ Product Solutions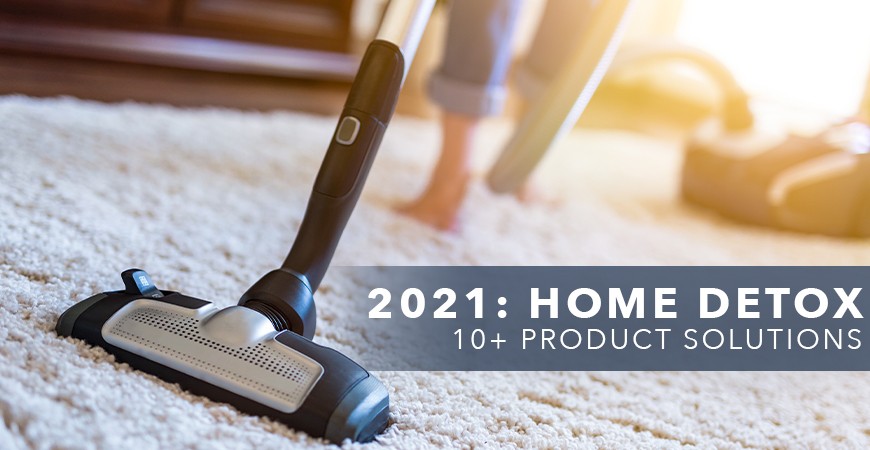 Posted on
01/08/2021
by
255
Happy New Year! We all had a long, challenging 2020 and it's more important than ever to kick off 2021 with a great start! Our homes were our quarantine space last year and will likely continue to be our sanctuary this year. With that being said, odds are they are in much need of cleaning and organization.
The best methods for how to be organized really stem from the problem areas of your household. Whether it's an overall clutter issue that needs addressing, remote learning/home office equipment in need of a S.O.S., or help to hold, hang, and store cooking equipment in the kitchen, there are a lot of helpful products out there to help keep everything in its proper place.
Here are 10+ of our favorite home organization products that can help get every corner of your space (and subsequently, your life) totally streamlined.
Superior organization starts with a neat and tidy cleaning products area. Killarney Metals Under Sink Drip Trays protect your cabinets from not only plumbing leaks, but also spilled cleaning products. These American made under sink drip pans come in a variety of materials, install effortlessly, pull out for easy cleaning, and come with a no-leak+ guarantee.
If you're looking to tidy up and save space in the kitchen, these Spice Gripping Clips from Simple Houseware are a genius solution. Available in strips, they adhere to the inside of your cabinet so spices don't take up precious countertop or kitchen drawer real estate. This set holds up to 30 jars so you don't have to worry about editing your collection of seasonings.
Organized. Clean. Beautiful. Yes, please! Oeveo is the go-to source providing ultimate solutions for your home office, distance learning workspace, gaming setup, and more! From Cable Management to PC Mounts to UPS Mounts, to Monitor Stands, to Gaming Console Wall Mounts this comprehensive and ergonomically designed (Made in the U.S.A.) product line safely supports your valuable tech equipment and frees up valuable space so that you can be even more productive in 2021!
Who is ready for some good clean fun? These cute, clever Shower Squids are equipped with nine adjustable and grippy tentacles for holding shower essentials. Wildly convenient, these functional creatures even hold your bottles upside down, so you conquer every last drop. 
As you might have guessed, any remaining household clutter and mess are no match for Federal Brace! Get all your kitchen & bathroom supplies in the optimal organized state with Stainless Steel Drawer Interiors. While drawer interior liners are perfect for, well, lining drawers… they can also help you organize in so many other ways. Protect the investment you made in your cabinets with drawer interiors that remove for easy cleaning and adjustments to provisions within.
You're going to need a Wall Mounted Pot Rack if 2021 is the year you learn to make more than scrambled eggs. A pot rack saves storage space in cabinets and drawers, makes a design statement within your kitchen, and provides protection against scratching and damage on expensive kitchenware - all while delivering some serious style points. This stainless steel pot rack system has the optional single and dual-level racking configurations based on your specific needs.  
Float the idea of getting everything in your home up off the floor with a place for everything and everything in its place. Federal Brace has the full line of ready-to-hang wall shelves and floating shelf brackets for every application. Our floating shelves and brackets provide aesthetic appeal and the highest carrying capacities available. Check out www.FederalBrace.com or call toll-free (877) 353-8899, 8:30 AM - 5 PM EST for additional ideas and design assistance. Wishing you a productive home detox & a very organized  2021!