Wood Corbels Species and Varied Uses
Have you ever wanted a classic support look in your home but never really knew how to accomplish it without spending a fortune? Wood Corbels just might be your solution. A corbel is a structural piece of stone, wood, or metal protruding from a wall to carry the weight of an overhang; in short, a corbel is a bracket. Wooden corbels can be used on overhangs, in the corners of a room with crown moulding, under range hoods or shelvings, and under your kitchen island top, among other areas. They can also be painted or stained to match the decor within your home, giving the look a more modern touch.
Which wood species is best for different applications in everyday life and which is best for different functions? There are 3 different types of wood: hardwoods, tropical hardwoods, and softwoods. Trees such as oak, cherry, and hard maple are hardwood trees. They produce a fruit or a nut and typically go dormant in the winter, shedding their leaves. Any species of hardwoods can be crafted into durable, long-lasting furniture, cabinetry, flooring, and millwork. Softwoods, such as cedar, pine, and fir, do not have a high density, which makes them softer or more pliant than a hardwood. They are primarily used for structural lumber such as 2x4s and 2x6s, though they can also be used for flooring, panelling, and in other home decor elements. Tropical hardwoods such as mahogany and teak are not indigenous to North America and are generally more expensive due to their exotic locales and transport costs. While tropical hardwoods can be used for applications such as flooring, they often differ from American hardwoods in color, grain pattern, hardness, and luster.
When determining which wood species is best for your home remodeling or commercial job, analyzing the qualities of different types of species will help you decide what works best for your project. Referring to the below guide may be a good bet to achieve the finish and look you most desire: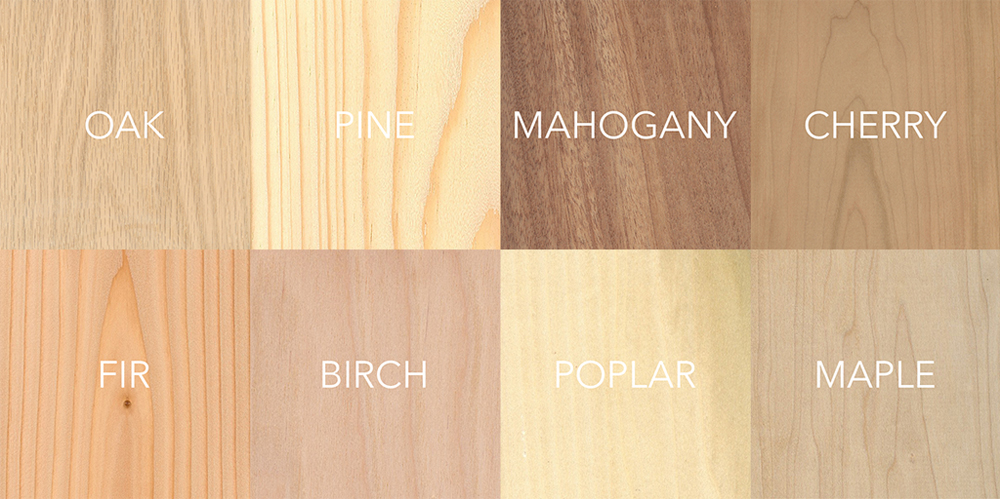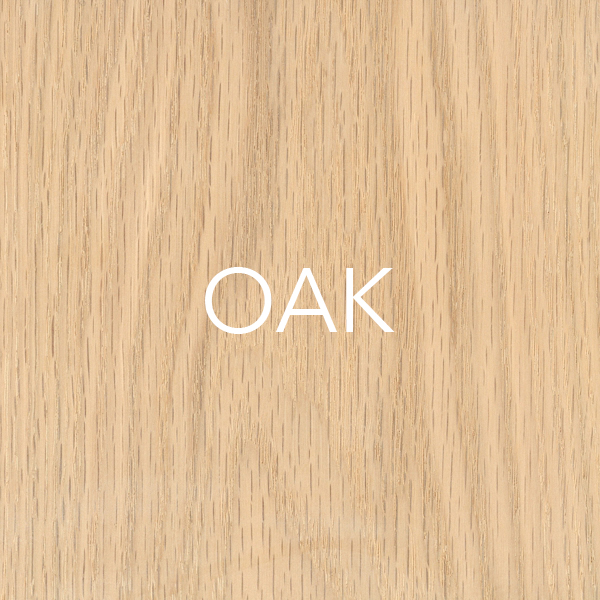 Oak - Oak wood is very strong and durable. It is naturally an attractive lighter color, but has large pores which allows it to take stain very well. Oak wood has straight, prominent grain and is commonly used for making long-lasting furniture that is often passed down for generations.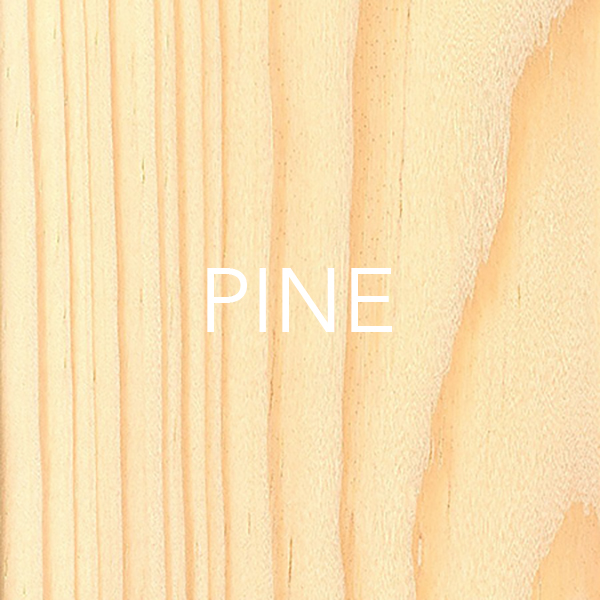 Pine - Pine is a softwood that is often white or a pale yellow in color. It's straight grain will take stain well, as long as the wood is first sealed. It is very easy to work with especially when carving, and resists shrinking or swelling, so it's great for locations where temperature fluctuates.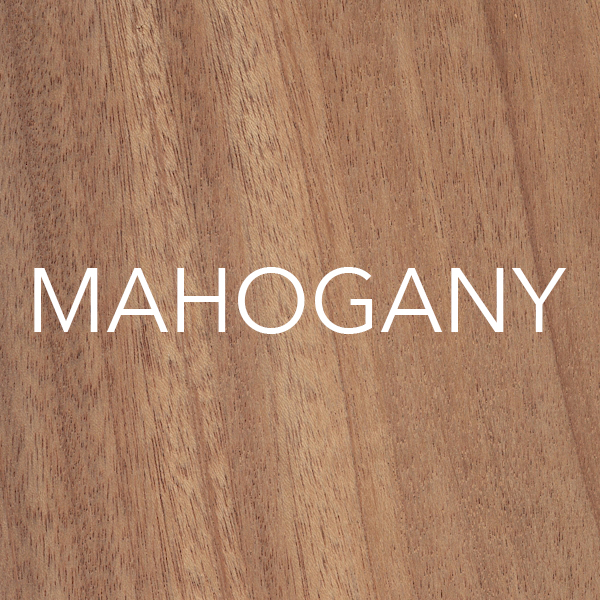 Mahogany - Mahogany has long been a favorite for crafting furniture and cabinets, given the large girth of its trees. It is durable and strong, and is a reddish-brown color than shines well when polished. Some homeowners opt to stain their mahogany, but most prefer leaving it natural, as the wood tends to naturally darken over time, leaving a gorgeous patina.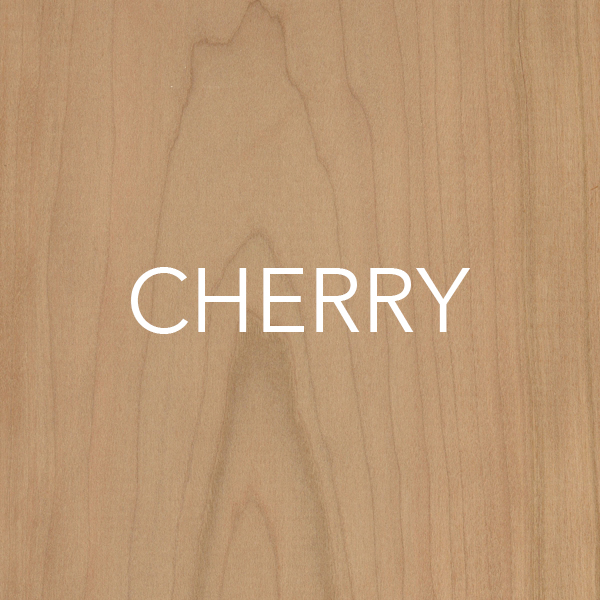 Cherry - Cherry heartwood varies from a bright, poppy red to a darker red-brown in color, and, similar to mahogany, darkens with age. However, the sapwood of the tree is a creamy white. Both parts of the tree have a very uniform grain with a smooth texture, and can contain natural variations. Cherry is commonly used in furniture making and, like mahogany, finishes to a natural, beautiful sheen through polishing.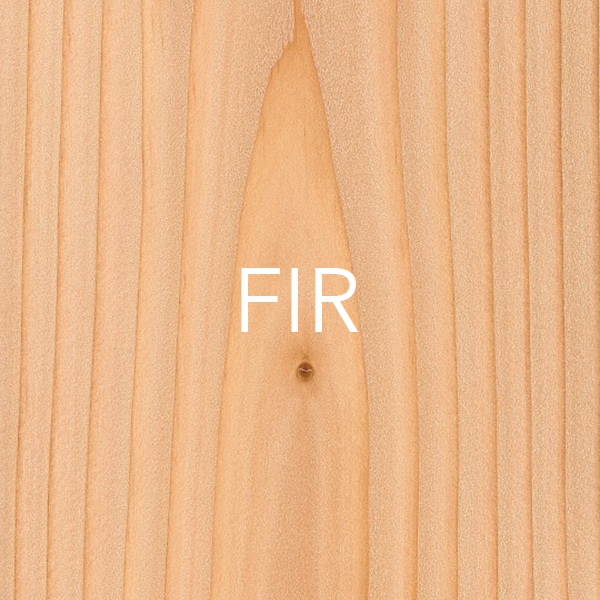 Fir - Douglas fir is used mostly in 2x4s or other construction materials, however its stiffness also makes it an excellent candidate for flooring. It varies in colors from light yellow to reddish brown, and is largely left unstained with a simple varnish to enhance natural beauty.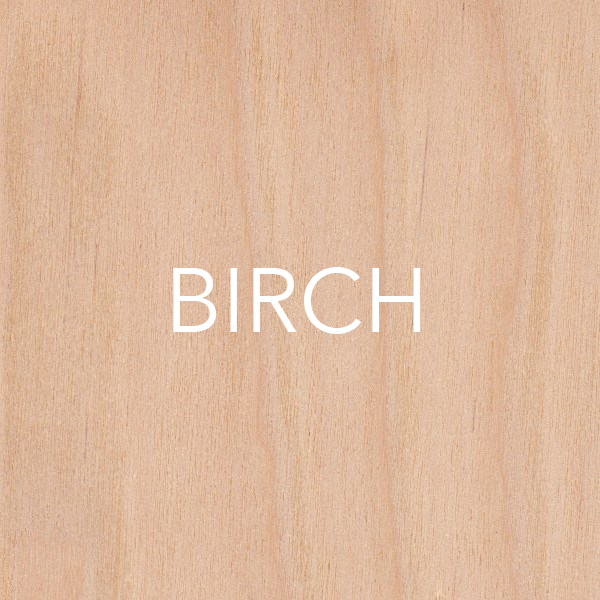 Birch - Birch is often mistaken for maple due to how hard it is, and is generally used as structural support only when a unique amount of force will be placed on the structure. It is hard to cut, and even harder to finish, so it is kept for special applications, such as butchers blocks and specialty furniture. However, birch plywood is largely used throughout the cabinetry industry, even to create complete sets of cabinets, removing the need for a lumber face-frame.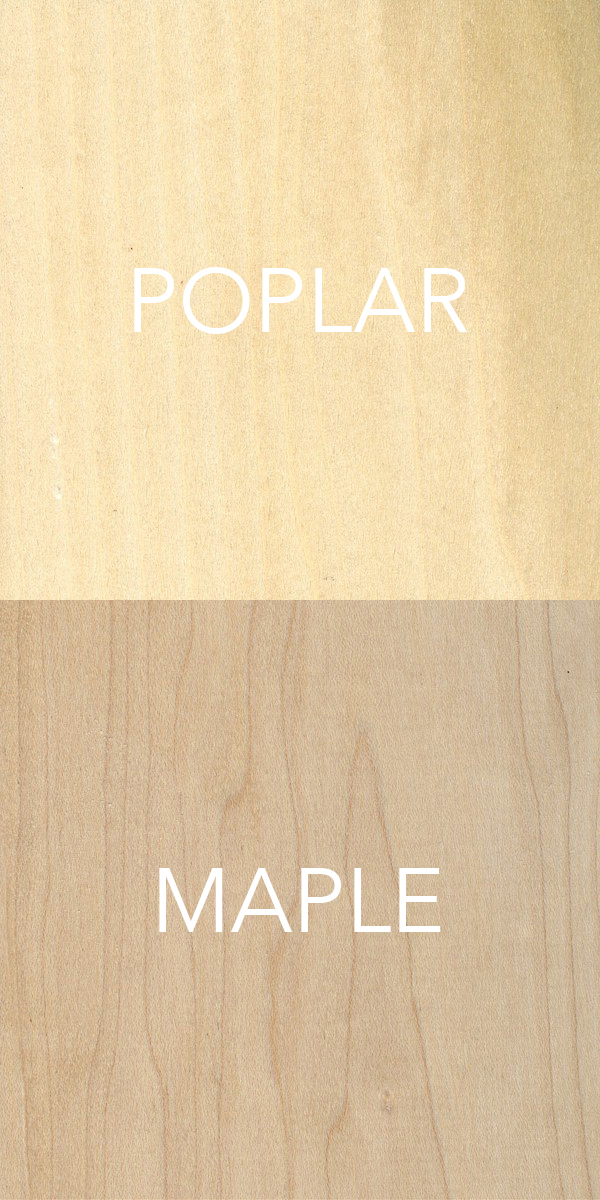 Poplar and Maple - Poplar and maple are both smooth feeling and won't warp or shrink. Neither one of these woods stain well, and it is more likely that one would find them merely finished or painted. Poplar is commonly used in upholstered furniture framing and in plywood, but it's softness keeps it from being used elsewhere in the home. Maple, on the other hand, is used throughout homes in flooring, various kitchen utilities, and even recreational things such as bowling pins and musical instruments. The sapwood has a fine, even texture, often with an off-white color, sometimes with a gold or red hue.


Regardless of your installation or design needs, rest assured, there is a wood species that fits it perfectly! With a variety of densities, grains, hues, and textures, wood is a great resource for any home or design theme, and incorporating it in corbels, flooring, or cabinetry is as easy as doing a bit of research or asking your designer. Contact the design specialists at Federal Brace with questions on our line of Wood Corbels by emailing - customerservice@federalbrace.com or calling toll-free at 1(877)353-8899.