Living in Place - How to Design a Home for the Long-Haul
A phrase that's been gaining steam in the design realm is "living in place". Updated from the more outdated "aging in place", this term encapsulates recent trends toward designing spaces, especially kitchens and bathrooms, with long-term comfort and accessibility in mind. What exactly does that mean, how can it be achieved, and what might it spell for you and your home? We sat in on a KBB Seminar which featured certified Living in Place Kitchen and Bath Designer Ebony Stephenson. Through her expertise, we were able to better understand how, with the right mindset and help from professionals, making your home "living in place friendly" is as simple as making a few changes. Here are our recommendations for creating a space that's beautiful and functional, not clinical.
The National Association of Home Builders* has outlined several recommended Living in Place elements you might consider for your home:
Most LIP specialists recommend a single-story home. If this isn't an option, ensure all stairways are equipped with handrails on both sides and are adequately lit.

If possible, opt for a low-maintenance exterior like vinyl or brick.

Install a user-friendly security like SimpliSafe for easy monitoring.

Keep wheelchair accessibility in mind for entryways, hallways, and appliances.

More windows = more natural light. Keep sill heights low for easy access.
Now, we'll discuss our specific recommendations for the two spaces Ebony outlined as the most important in LIP-friendly homes - the bathroom and kitchen.
The Bathroom:
Showers vs Tubs
The shower vs tub debate has been a hot topic in interior design discussions for years. Regardless of your preference, there are certain steps you can take to make your pick LIP friendly. If a wheelchair or disability requires you to have a tub, you can upgrade to a walk-in tub. For those who want a budget-friendly shower, consider adding a few budget-friendly upgrades - add seating for added comfort, and opt for a shower head with an LED temperature display. This one by Delta features a cool color-changing feature that lets you know when it's perfect to step in.
Vanities
Floating vanities are both all the rage, and LIP friendly! Their elevated design offers easy access to drawers, and can be customized to fit any space or taste. When choosing a mirror, opt for a larger size, which is both easier on the eyes and can make a small space feel larger. For those in wheelchairs, a pivoting mirror is a great option. Federal Brace offers a range of floating vanity supports to suit your needs including the Atlas ADA Floating Vanity Support System which provides versatility and strength in support of the ADA Vanity.
Flooring & Tile
Larger tiles offer the best of both worlds; available in a variety of shapes and colors, they're much easier to clean, and reduce stress on the eye. When selecting a tile, it's also important to consider adding a anti-slip coating or investing in no-slip tiles.
The Kitchen: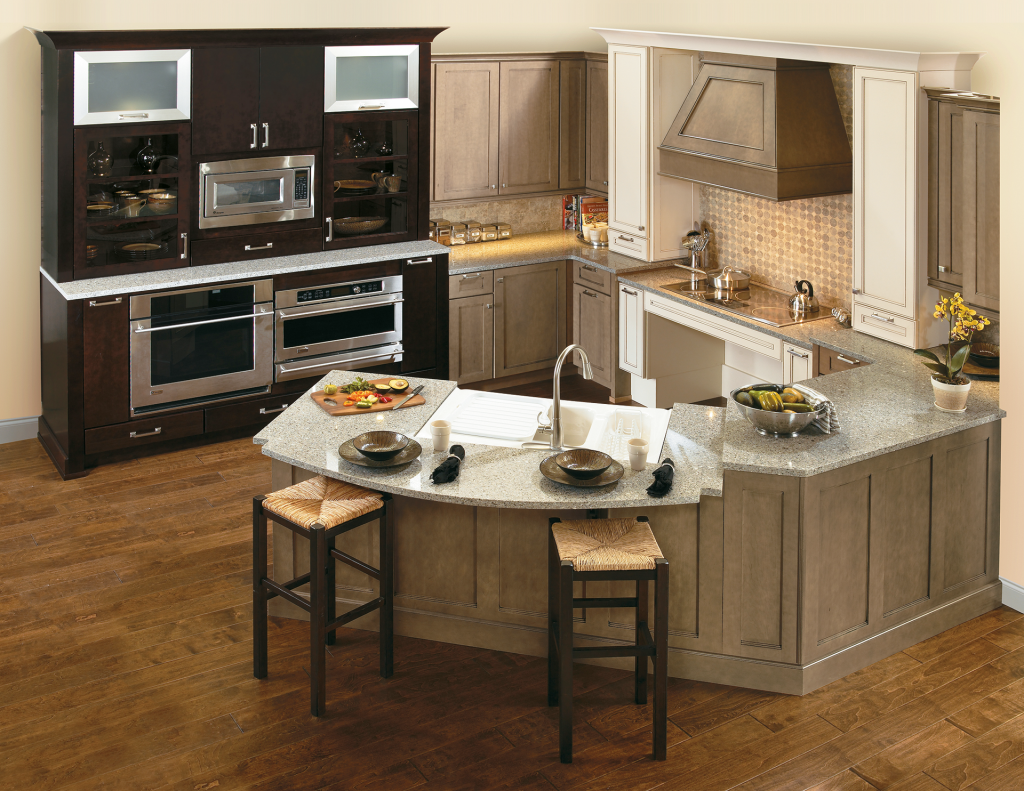 Islands & Food-prep
Architectural Digest suggests an "island on wheels" with an adjustable height might be the perfect solution for those in a walker or wheelchair. When designing around the stovetop and oven, avoid installing cabinets there, as it could pose a hazard for those with impaired balance.
Hardware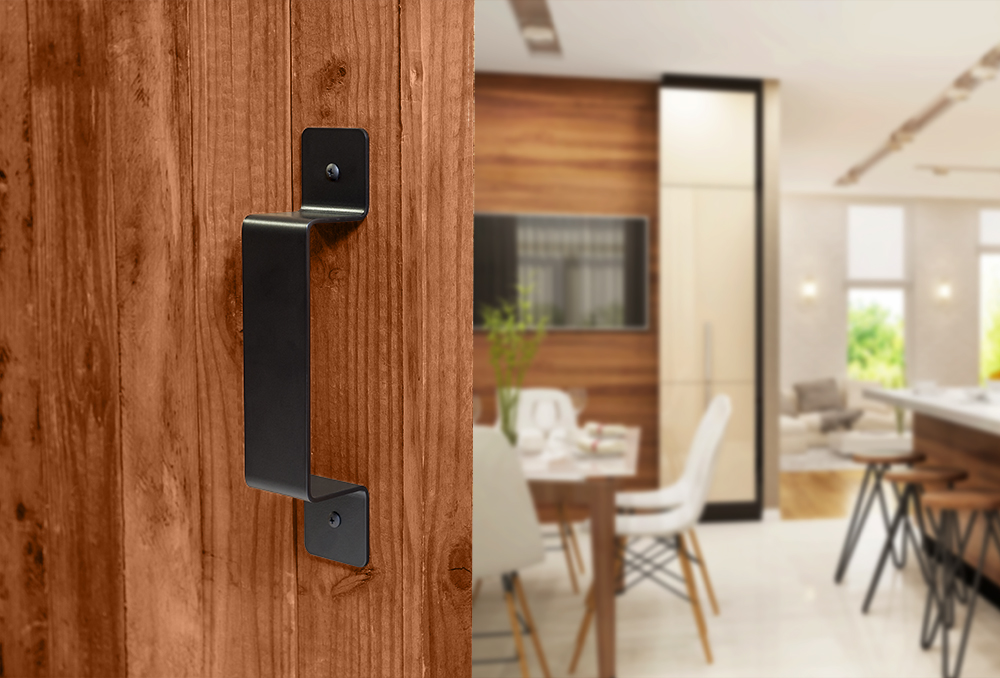 Faucets with higher arches are perfect for those who take medications, and provide more open space in the sink. For cabinet and drawer hardware, opt for pulls and handles instead of hard to grasp knobs. Our handle and bar pull line offer sleek, minimalistic options that will compliment almost any space.
Laundry Spaces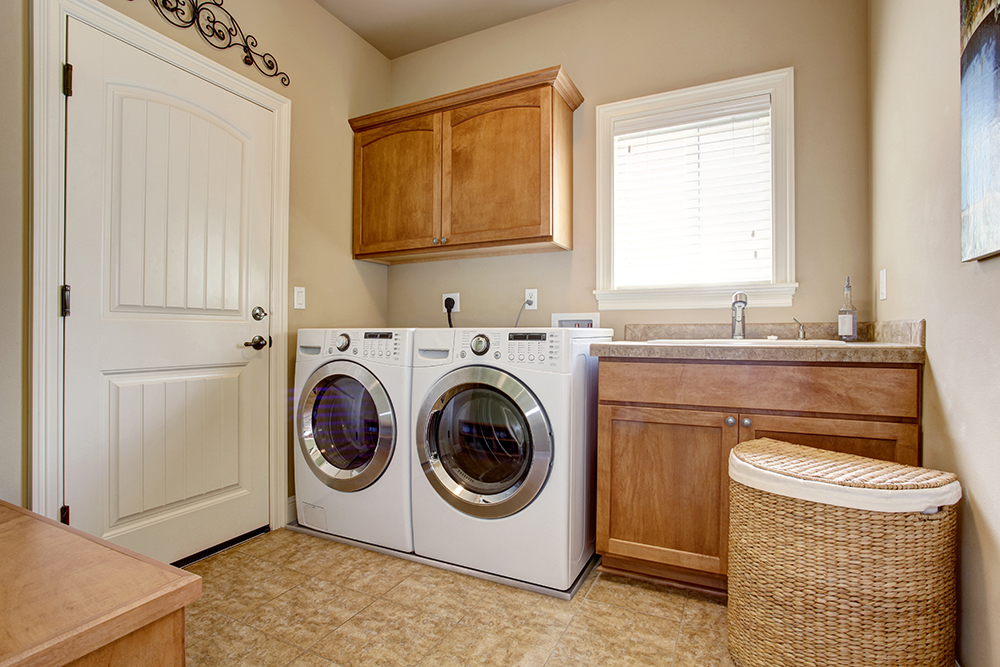 Opting to place the laundry area near the kitchen can be a simple way to increase efficiency and lower the amount of walking when doing household chores. Choose a raised, front-load washer and dryer set to reduce stress on the back. Whichever washer model is chosen, be sure to preserve your floors for the long term by protecting them from water damage, mildew and mold with a heavy duty metal washer drain pan under the washing machine.
Designing for the long-term shouldn't be stressful or complicated. Whether you're considering a full LIP remodel or a small update, these tips and recommendations will help you create a space that's perfect for you and your family. Always check with a certified Living in Place specialist before beginning a project.
*For the full list provided by the NAHB, click here.