COMING SOON!
Federal Brace's NEW Wine Display Support Rack is the perfect solution to displaying and storing your wine bottles. Allow your bottles to nest comfortably (and safely!) in these beautiful, American Made, versatile wine units.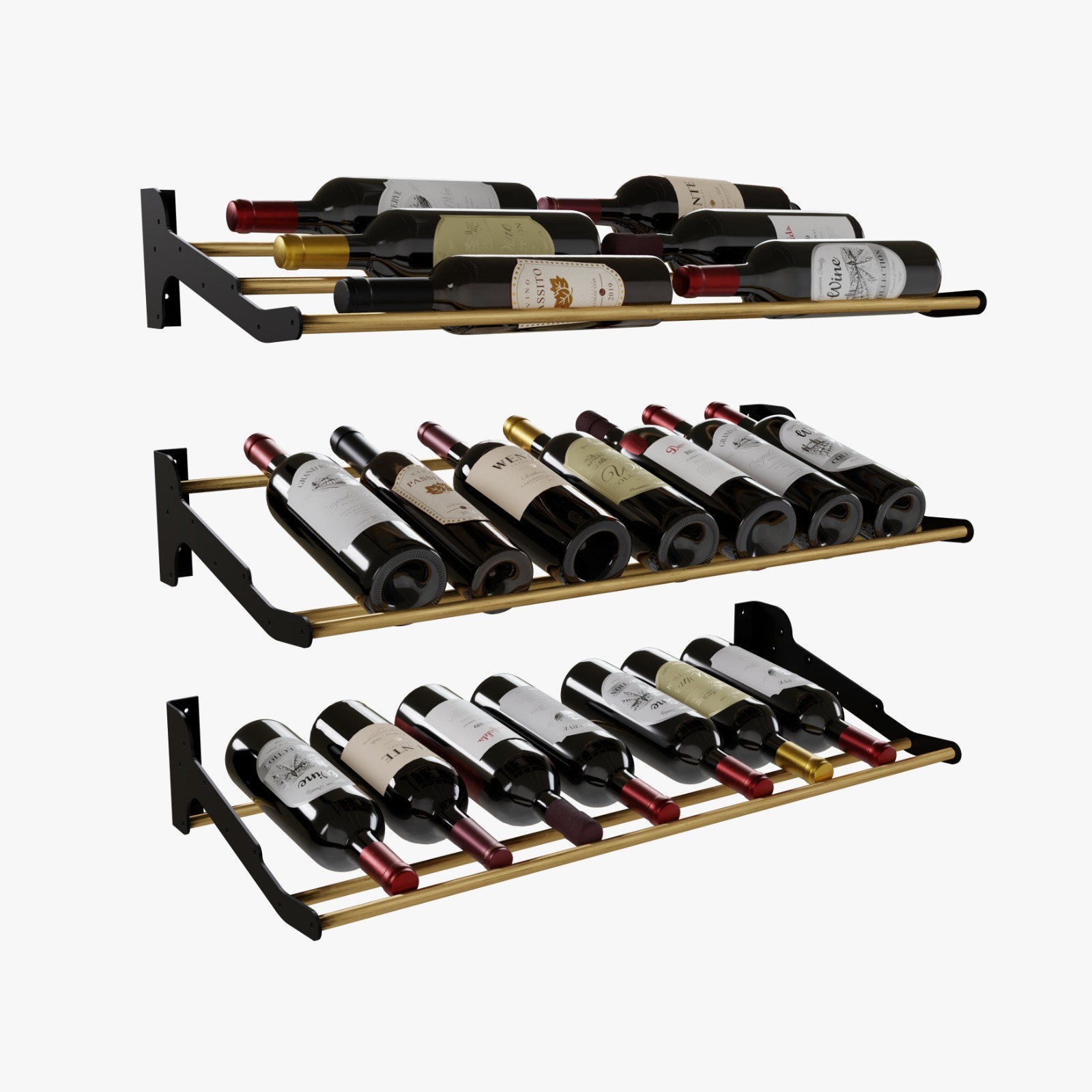 These wine shelves are the perfect choice for residential use in any home or commercial environment such as: Offices, restaurants, etc. The modern, clean, design of the Wine Display Support Rack takes away distraction from the shelving unit and instead showcases your wine collection. This wine rack has multiple configurations to fit whatever style or storage structure you prefer.
There are three options for wall mounted applications: horizontal, stem up vertical, and stem down vertical. These brackets allow for the popular "waterfall style" of wine storage, which allows for the bottles to be displayed on their side. Our wine racks also provide excellent airflow for long-term storage and display of your favorite wines. The engineering on this product also allow for bottles to be nested within the bracket for a large amount of storage capabilities.
Available in a stunning sleek black, durable bracket with gold and black options for the shelf inserts, designed to work with virtually any decor. 
For more information on this product, including potential release dates, email our team at customerservice@federalbrace.com