5 Hacks for Handles & Pulls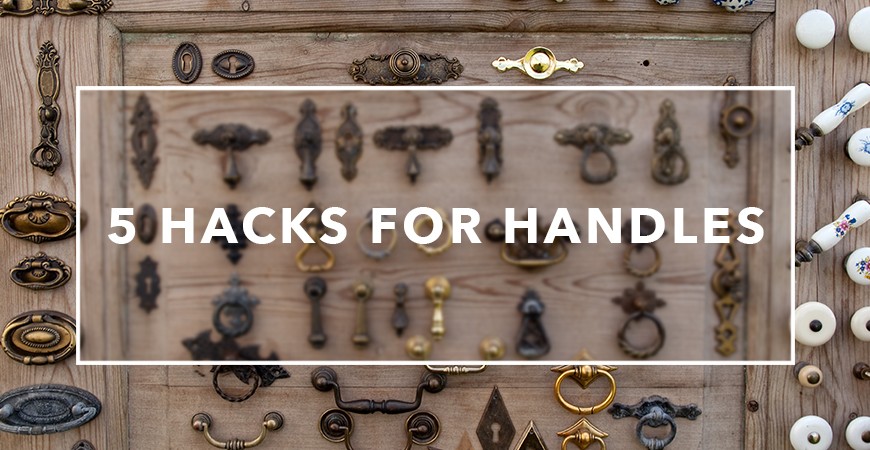 Posted on
06/19/2018
by
1088
Sometimes sticking to the basics results in a space that's boring, unoriginal and, worse, not being used to its full potential. In order to go beyond the standard, you have to think outside the box. We're doing that with our Handle & Pull Line—one a rustic flat plate barn door handle and the other a modern rod bar pull. Five simple tips can elevate this product to the next level and bring new life into your space.

Drawer Pull on Ikea Pieces
Many of the new Ikea lines—Brimnes being the most popular by far—feature flat-face drawers or cabinets without pulls, leaving customers frustrated when they can't easily open their newest purchase. Adding drawer or cabinet pulls is as easy as spray painting to whatever finish best matches your interiors and drilling some holes to fit your chosen pull. This makes it easier to add items to your storage and elevates a cheap piece to functional and fancy!

Clothing Rod
Sometimes the best thing you can do to a drawer pull is invert it! Several Ikea closet organizers and wardrobes could benefit from this hack, which takes kitchen hardware into the bedroom to create additional storage for hanging clothes. In an open-closet look, placing your clothes in a front-facing manner may be a much cleaner and more accessible look.

Serving Trays
We're putting our handle down, flipping and reversing it for this next hack. Creating serving trays with modern flair is simple with a little know-how. Again, the key is to customize the look by spray painting to your desired color. Then use those handles to create a beautiful tray for future breakfasts-in-bed or industrial-strength trays for commercial serving in the hospitality industry.

Towel Hanger
This handle hack fits right in rustic-inspired bathrooms, where the chic distressed look is queen! Creating a towel hanger that doesn't take up valuable counter-space is as simple as mounting a handle to a wall. The best part of this look? It can be mounted vertically or horizontally, giving you the best look for your space and the use that fits your needs.

Elevated Nightstand
Yet another Ikea hack! Beds have risen, and now your nightstand can rise to meet them. Flip your handles and install along the bottom of a nightstand, bookcase, or bathroom cabinet to create a fun, modern look that is streamlined and will encourage floorspace cleanliness! Be sure to invest in sturdy, steel handles that will ensure your cabinet remains secure and balanced.
Elevating your space can be simple with Federal Brace. Join us online today to see what we can do for you and get the Barn Door Handle and Modern Bar Pull now!