Weather Indoors or Outdoors...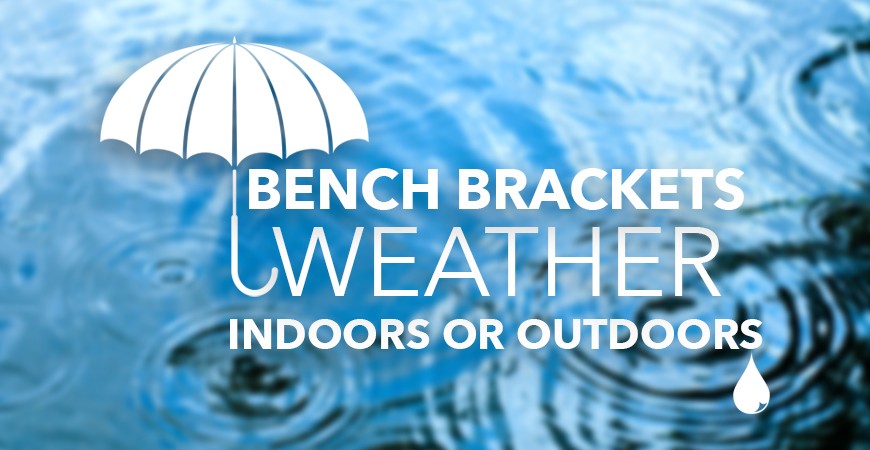 Posted on
07/24/2018
by
384
Summer is steadily heating up, and more and more people are spending their free time outdoors. Once the hike or busy day beachcombing is done though, everyone wants a comfortable place to relax, whether that be indoors or outdoors. For whatever application, Federal Brace's indoor and outdoor bench brackets feature an uncompromised strength and style that will stand the test of time, no matter the environment.
Looking to incorporate outdoor seating to your residential or commercial space? We nominate the Georgian. Our Georgian Wall Mounted Bench Support provides 500 lbs of low-profile support for a virtually invisible look. Although we've engineered the Georgian to work beautifully indoors and outdoors, it truly shines when used in tandem with beautifully stained wood for a spa-like feel. Like all of our bench supports, the Georgian is crafted specifically to withstand weather, high humidity, and high traffic.
In the market for a more industrial aesthetic? Our Loray Bench Support offers a beautiful, modern statement support in a matte black that has a stunning contrast against almost any material. Perfect for indoors and hardy enough for outdoor projects, the Loray can provide just the update your outdoor kitchen or firepit area needs.
One option we love for particularly high-traffic spaces such as locker rooms or restaurant waiting areas is the Banq Heavy Duty Bench Support. With a mounting plate featuring 6, 1/4" countersunk holes, the Banq provides a flush, secure mount in any application. We've kept customization a priority with this one - the Banq arrives in a raw steel finish that can be painted to fit any and every space. Find out more about the Banq and our other beautiful indoor/outdoor bench supports here.
Let's not forget about shower bench brackets! Whether you're looking to incorporate more accessibility into your home shower, or want to create a luxurious outdoor wash station, our Shower Bench Bracket line is built to weather whatever you throw at them! We especially love how sleek and streamlined the Foss Shower Bench Bracket looks in modern bathrooms. Installation keeps the bench 1" from the wall so that water drains and keeps your shower fresh and clean, no mold or mildew here!
"Whether the weather be fine, or whether the weather be not", our bench supports will weather whatever life brings.