The Door Belle - Brace Blog Takeover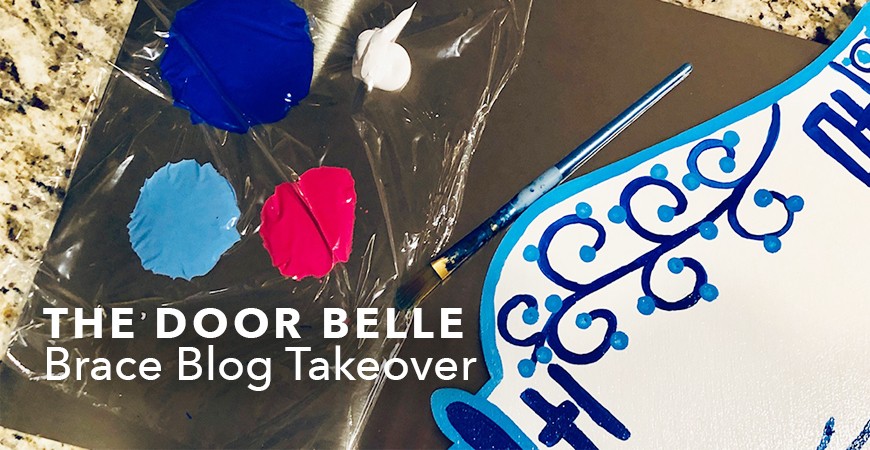 Posted on
12/10/2018
by
652
You guys! Not only am I in the final push for alllll the ginger jar orders, but I found an amazing new painting hack. I know, I know, I'm a paint nerd… but I was wasting so much paint. So I started putting it on this ah-mazing Federal Brace Stainless Steel Board and covering it with plastic wrap when I'm done and VIOLA! It's still "juicy" the next day! The board also protects my surfaces from messes while I paint!
Love, The Door Belle
About The Door Belle: Brittany Deatherage creates timeless door decor & is best known for her Chinoiserie front door displays available from "The Door Belle Designs" on Etsy. Brittany says, "I am a true DIYer and I love to create things - especially things that make people smile and are personal to them. I think your front door says a lot about you… here in the South, it's the equivalent of a first impression!"
About the Stainless Steel Board: Federal Brace Stainless Steel Surfaces can certainly be utilized for more than just food preparation & cooking. Use these versatile prep areas (available in various sizes) -- for  table top palettes -- perfect for craft activities during the holidays & all year long! Build new family crafting memories and traditions with easy clean up!