BellaVitaStyle - Brace Blog Takeover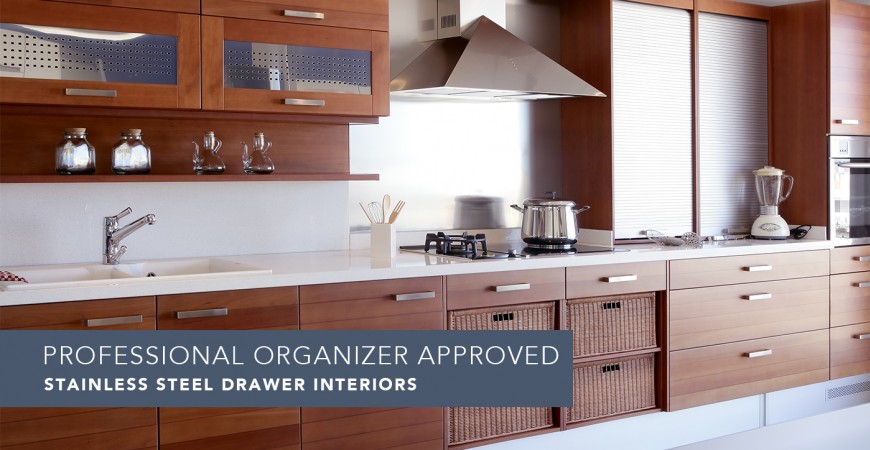 Posted on
03/14/2019
by
360
In 2019, one of my resolutions is to have our apartment be more organized and to make the best use of our space. The idea was to free up room while also preserving all of the items that we cherish, especially in the kitchen since we've been cooking SO much and registered for such beautiful kitchen items and gadgets for our wedding.
In the interest of keeping my cabinets both organized and protecting what they housed, I picked up Federal Brace's new stainless steel drawer liners, which will be released in March 2019.
This stainless steel tray slips into your drawers (it comes in three sizes: 9.25″ x 15.25″ 6″ x 15.25″ size, and a 11″ x 15.25″ size) and helps you better organize the contents and the drawer itself. Now, instead of having our utensils sliding around in the drawer creating nicks and scrapes, they are neatly placed on the stainless steel. Another bonus of the liner is that it makes cleaning a breeze. Instead of trying to get every crumb out of the draw, I simply take the liner out, wipe it clean and return the contents to it.
I also love that the liners are totally Konmarie approved. If you've watched the Netflix smash kit, the organizing guru is a big fan of using boxes and trays in drawers to separate items and give everything its place.
Love,
BellaVitaStyle https://www.bellavitastyle.com/organizing-our-drawers-with-federal-brace/
About BellaVitaStyle:
BellavitaStyle is a New York-based fashion, travel beauty and lifestyle blog with global appeal. From our reporting front row of Fashion Weeks globally to presenting our readers with the most luxurious of travel experiences, we strive to curate for our readers what is worthwhile in life while weeding out what's in the ancillary. We look to be taste makers on all the topics our readers love.
About Stainless Steel Drawer Interiors:
The Federal Brace Stainless Steel Drawer Interiors are an expansion of our Stainless Steel Surfaces line & are a great way to protect your cabinetry investment, plus are removable for cleaning. Mix & match to create the perfect fit for use in medical offices, restaurants, hospitals & residential settings. These Stainless Steel Drawer Interiors are the solution for clean & tidy drawers just in time for Spring Cleaning - from kitchens to bathrooms - & any space that needs organization/protection.