Lighting in Layers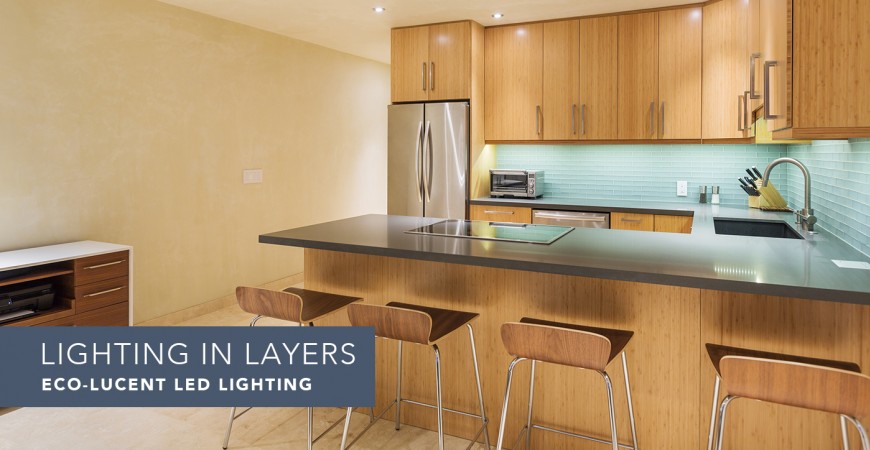 Posted on
04/05/2019
by
270
In the dark about how best to illuminate your interior spaces? The most common mistake when it comes to lighting, is assuming that one (sad/lonely/dreaded/overhead) fixture will do the job. A single light source for an entire room is quite frankly, outdated - even outrageous by 2019 design standards. Much like lasagna or parfait, lighting works best when layers are used which creates ambience for the space. Layering light adds versatility & flexibility, creating the desired mood & feel of the room.
There are 5 main types of lighting for interior purposes & ideally every room will include each type, with it's own custom layers.
Ambient. General illumination doesn't have to be BASIC anymore. Ambient lighting is like a canvas on which to paint the overall light "picture" & it doesn't have to come from a single, central, ceiling source. Try pendants, recessed lights, wall mounts, chandeliers, & floor lamps in combination to contribute to the ambient light factor.
Task. Specific activities require specific light. Desk lamps are needed to see the keyboard. Under-cabinet lighting in the kitchen turns counter-tops into usable work spaces. Make light work of organization in the pantry with a customizable LED system. Vanity lights in the bathroom help to achieve your perfect hair/make-up. Task lighting is practical light.
Accent. Also called highlighting, accent lighting can MAKE a bathroom the crown jewel of a residential or commercial space. This can be achieved by simply illuminating the area under a floating vanity or a toe kick zone. Accent lighting systems can be hidden in full view, making the eye focus on the feature brought to life by the light.
Decorative. Statement chandeliers & quirky art-deco table lamps SHINE is this category of interior lighting. The primary purpose of these decor pieces are to look nice. As an extra bonus, decorative fixtures also add a bit of glow-factor to the room.
Natural. Seems dim-witted to include natural light as a source of illumination for interior spaces? Be sure to keep in mind any large windows in the space or night-time street lamps, which could have a significant effect on your layered light strategy approach.
Layered lighting is a smart & stylish way to make a room feel warm, cozy, & comfortable. The goal is to combine different types of lighting (ambient, task, accent, decorative, & natural) in order to create a balanced & relaxed space. Layered lighting allows you to maximize the functionality of the room & generate a dynamic look & feel.
Federal Brace can help you achieve your layered lighting goals with the Eco-Lucent LED White Hardwired System, Eco-Lucent LED Color Changing Lighting System, & Illuminated Brackets. Longer life, better light quality, & durability are just a few reasons to incorporate LED lighting in every space. Check out www.FederalBrace.com or call toll-free (877) 353-8899 8:30AM - 5 PM EST for additional design assistance.