The Unexpected Benefits of Exhibiting at Trade Shows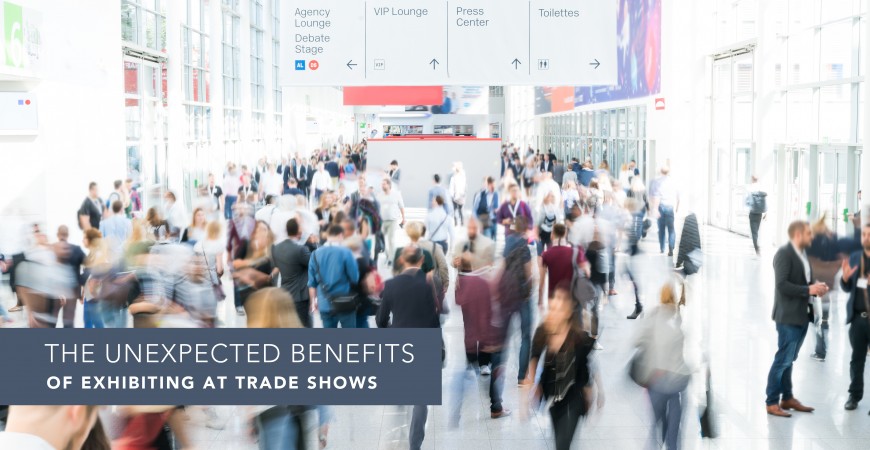 Posted on
12/12/2019
by
301
Thick in the preparations to exhibit at both KBIS (Kitchen & Bath Industry Show) & IBS (International Builders' Show) in January 2020, we'd like to share just WHY Federal Brace chooses to attend industry trade shows. Our motivations & answers might just surprise you!
Of course industry events are a big deal for retailers & suppliers. From symposiums to seminars, & conventions to conferences, special events give exhibitors & attendees the latest insight to new technologies, business networking opportunities, brand awareness, & trade intelligence. These factors also provide manufacturers like Federal Brace a better understanding of our position in the market, RELEVANCY, & how to do what we do better.
Trade shows also often provide unique opportunities for employee training. Bringing together staff from various levels of seniority, diverse departments, & branches to work together (that might not happen during other times of the year) in/on the booth certainly has potential for amazing outcomes. The booth staff will get to know each other better, which improves communication & enhances cooperation year-round. The close confines of a trade show booth can give newer team members a valuable opportunity to shadow more experienced staff & build their knowledge base by watching their superiors handle customer queries, explain service offerings, or demonstrate products.
In February at the Kitchen & Bath Industry Show, Federal Brace celebrated a DECADE of customer partnership, teamwork, & success. Our 2019 booth design featured an industry award winning Federal Brace product from each year (2009 - 2019) on its own "museum quality" kiosk. This allowed KBIS attendees to engage & focus specifically on those featured & particularly innovative products. Booth visitors gave the overall design a very warm reception & positive accolades with comments reiterating, "time saving products", "quality-driven ideals", & "superior functionality".
Identifying customer needs & providing solutions is paramount to Federal Brace. The face-to-face nature of the interactions at trade shows are, in our mind, one of the most important benefits of participation. Existing & prospective customers might be exposed to our social media campaigns, website & advertising for only a few seconds -- however, IN our booth -- we have the opportunity to engage & connect with attendees & help to meet their needs & solve their problems. Federal Brace is a curator of design, taste, & style in the lifestyle market & our products reflect this. As the manufacturer, Federal Brace has full control over all aspects concerning product production. We are committed & excited to put our focused drive & essential integrity to work for your custom needs & specifications.
Come see our BRAND NEW 2020 booth design at KBIS #SL3825! We promise you don't want to miss this! NKBA members can claim a free pass from Federal Brace here: http://bit.ly/FederalBraceKBIS2020 Don't stop there! Visit Federal Brace at The International Builders Show in booth #SU1268. Get your free pass to IBS2020 here: https://www.buildersshow.com/FederalBrace See YOU in Las Vegas!