Big Brother: The Key to "All Star" Support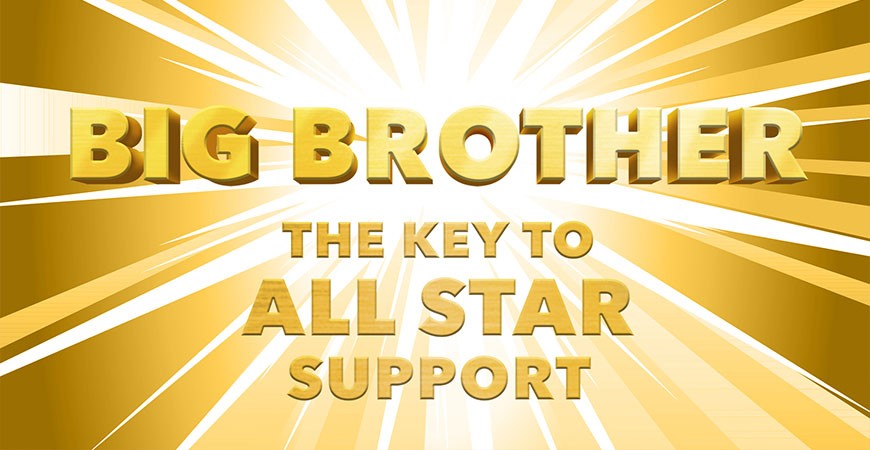 Posted on
09/16/2020
by
107
Attention kitchen design SUPERFANS! Reality T.V.'s "Big Brother" has brought 20+ consecutive years of EXTRA LARGE on-trend kitchen inspiration thanks to lead designer Scott Storey. Now in it's 22nd Season, CBS's guiltiest pleasure yet again delivers a highly functional kitchen space for up to 20 houseguests - including a decadent island with seating and counter space to spare, vintage floating shelves, graffiti inspired art, and more! Get a peek inside the 2020 Big Brother All Stars speciality kitchen with this US Magazine Video Tour.
Likewise, in a recent Reality Blurred feature - Storey shared about his extensive and annual Big Brother kitchen renovation and design experience. "I'm really fortunate," Scott said. "I can do anything I want. I can tear the walls down, and move things, and change it up … The producers, Rich Meehan and Allison Grodner, and CBS, really let me—I sort of come up with the theme, I come up with the whole thing, and they let me run with it. There's a nice budget, and I have a great crew that works with it."
If your kitchen is feeling more "HAVE NOT" than necessary consider updating your space with an All Star kitchen island of your own! VETO the outdated elements to make way for a FLOATER -- as in a countertop supported by hidden or invisible supports to create the seating requirements you desire -- plus custom storage, phone charging ports, a second kosher sink, a brand new cooktop, etc. 
Federal Brace is excited to be a key player in your kitchen renovation ALLIANCE! We have the full line of BIG BROTHER, heavy duty, hidden (invisible!), Made In the U.S.A., secure support products -- including our new Harmony XL kitchen Island Countertop Support --  in stock & ready to ship! Check out www.FederalBrace.com or call toll-free (877) 353-8899, 8:30 AM - 5 PM EST for additional ideas and design assistance.