Personalize Your Wall Mounted Workstation
If you are looking to utilize office space more effectively, or desiring a more modern appeal to your workspace, the Workstation Mount 3Support System is the perfect solution for you. With its pair of sturdy, cable management considerate, floating desk supports, and its universal computer mount to carry your PC tower, this Workstation mounting system has the components necessary to elevate and organize your workspace.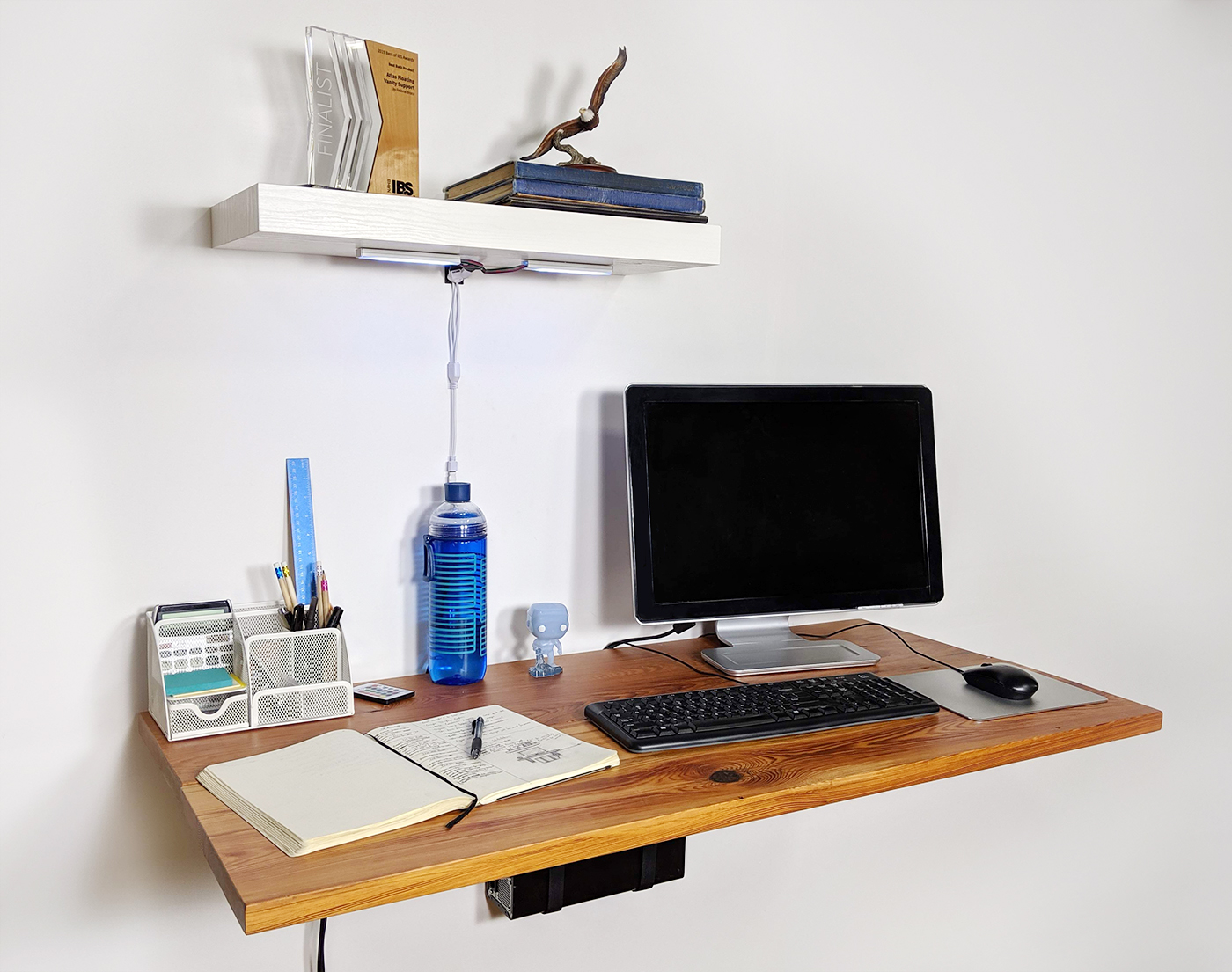 A system like our Workstation Mount provides significant variety and flexibility when floating your desk on a wall. But how can you take this Workstation supporting system to the next level?
Decide on a Configuration
Since Workstation Mount 3Support System is used for mounting a desk on a wall, you have the choice to position it at whatever height is right for you. That means sitting and standing are both practical options depending on your preference. Also, the placement of your PC is at your discretion with the Universal Computer Mount used in the system. Elevate your PC over your floating desk, to the side of it or under it. You are in complete control.
Note: If your computer tower is bulky and creates knee knocking underneath your floating desk, consider mounting the tower to either side of the desk, or even above the monitors if you want to show it off. The Universal Computer Mount used in our Workstations System is able to handle the job.
Choose Your Accessories
With the base Workstation Mount 3Support System you get everything you need to translate your floating desk into an organized, finely tuned workspace. With Federal Brace's wide product selection there are plenty of options to add to your workspace organization that will further personalize your desk.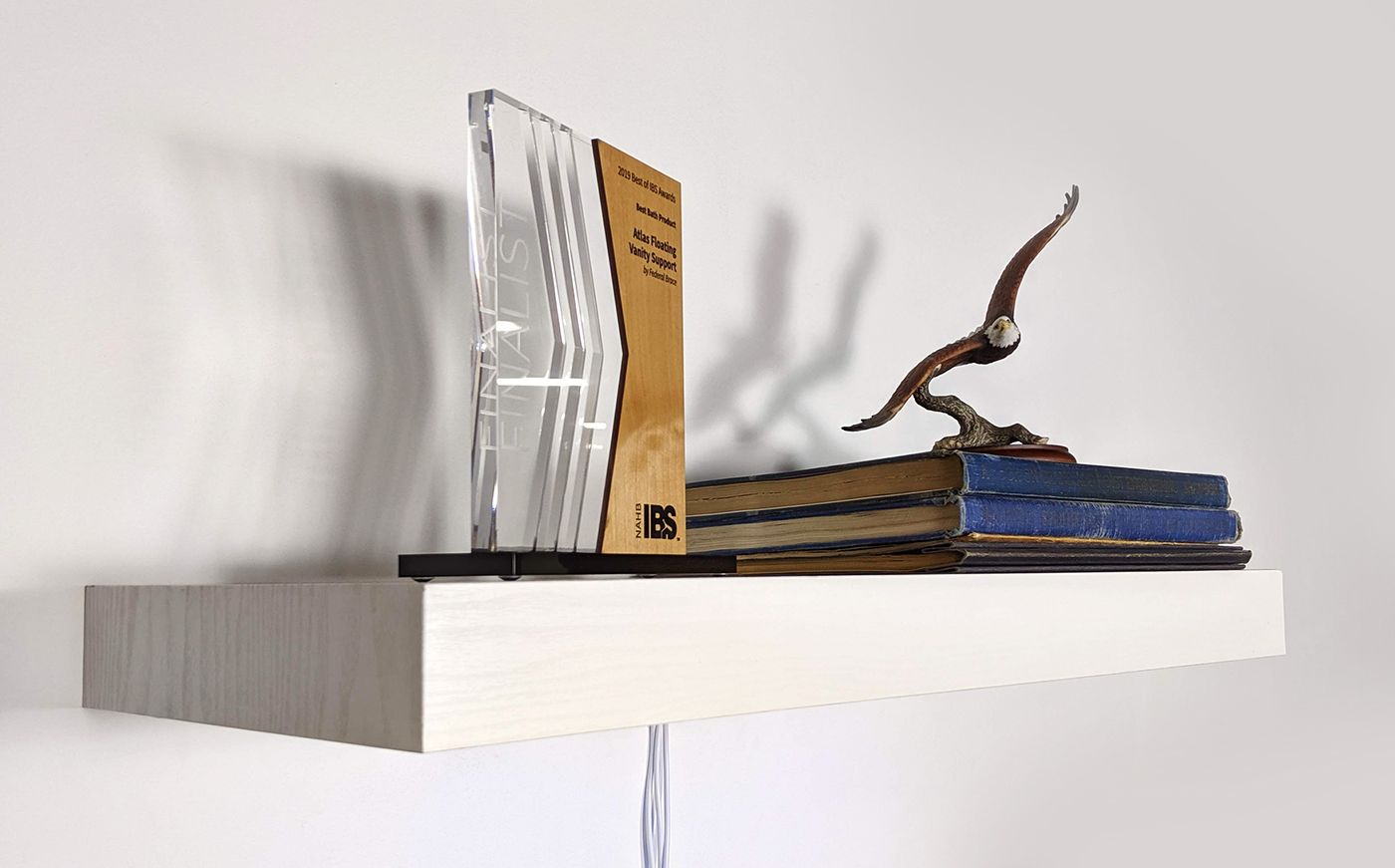 A Low Profile Floating Shelf provides excellent opportunities to accent your floating desk. Place these anywhere on the wall to accommodate your decorative and functional design needs within your workspace. Floating shelves are perfect for getting that modem or router off the desk, or use them to store books and files and many awards you achieve due to the efficiency an organized workflow brings!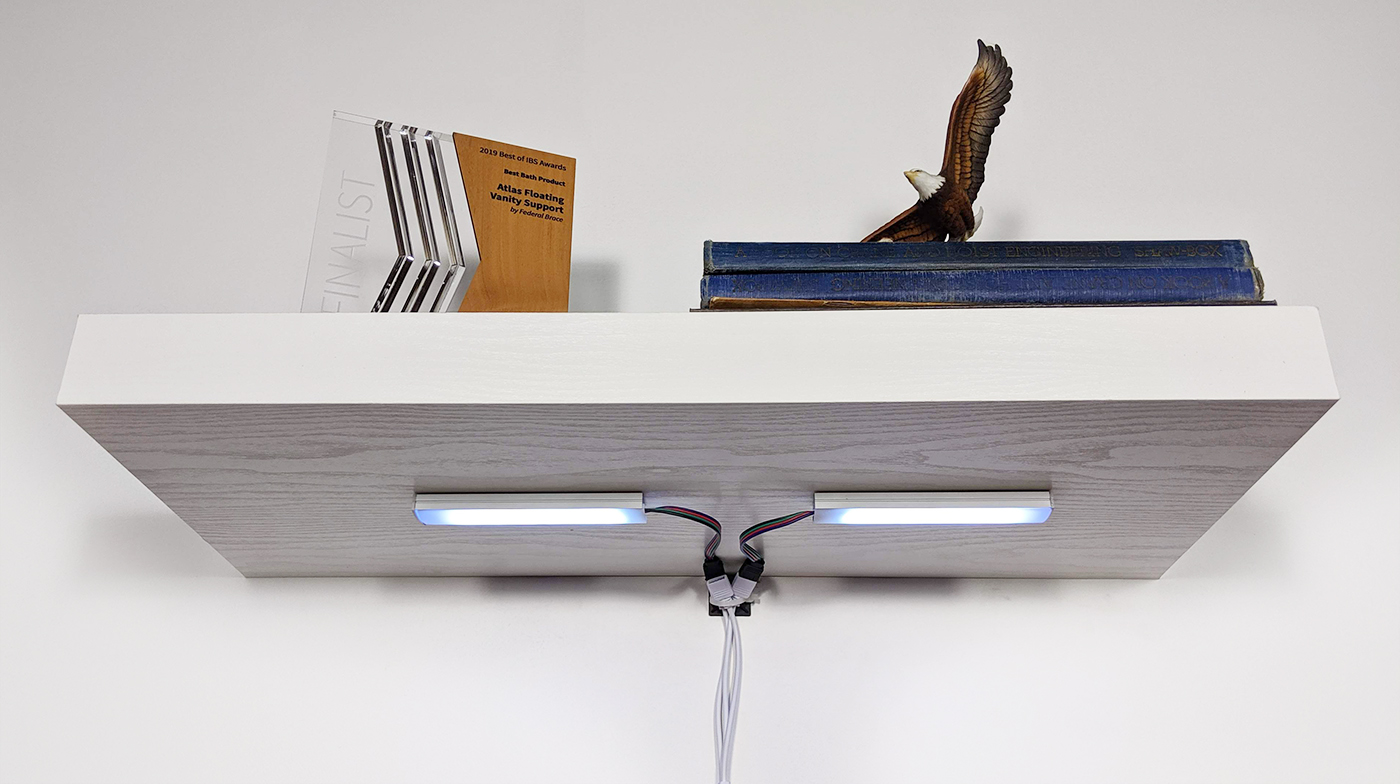 Eco-Lucent LED Lighting can be the cherry on top of a well thought out workspace. Lighting is extremely important to creating a workflow that is effective. If you place an LED light bar under a shelf that is positioned over your monitors and desk, you will have an alternate source of overhead lighting for your workspace. This lighting will provide more directed illumination to your floating desk surface, reducing eye strain.
As a final touch and to make your newly organized workspace just fantastic, don't forget to tidy up all those stray cords with Cable Ties and Tie Mounts.
When choosing to organize and modernize your workspace it is important to select the right materials to get the job done. The Workstation Mount 3Support System provides a base for your floating desk and wall mounted PC that you can build off of to make the perfect workspace.