Supporting the "Bermuda Corner" of Countertop Overhangs
Kitchen countertops can be a pricey investment, especially if made from high quality granite or quartz. It is common practice to install support brackets underneath countertop overhangs to ensure the protection of your counter surface - as well as your own safety. Depending on the material your countertop is made of and the depth of the overhang, you may not need supports. There is, however, a problem area that is often overlooked when determining the need for a support bracket: the "Bermuda Corner".
The corner section of an overhang that extends from two adjoining sides of a countertop needs special consideration for its support. Countertop manufacturers have a guideline for when they suggest using support brackets based on the material and overhang. In general, 12" or less overhang from the substructure to the edge of the countertop does not require additional support. Based on the Pythagorean Theorem, the length from the substructure to the end of the corner overhang will always be longer than the length of overhang from the sides (if you have a squared corner shown below).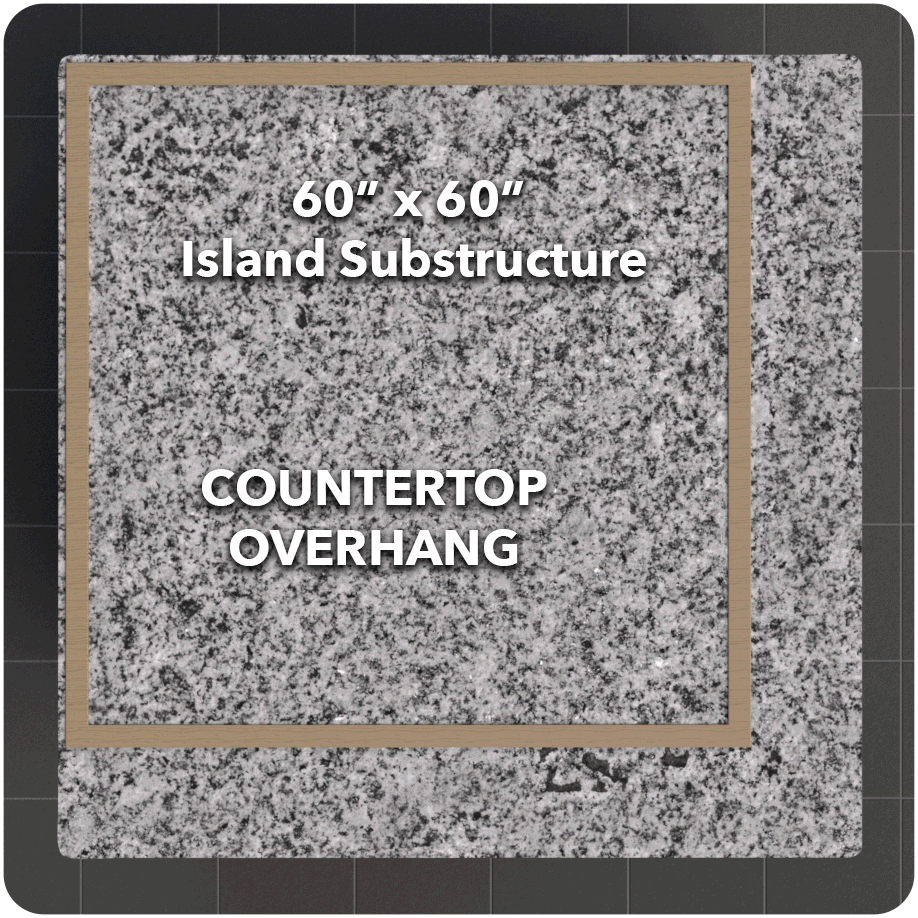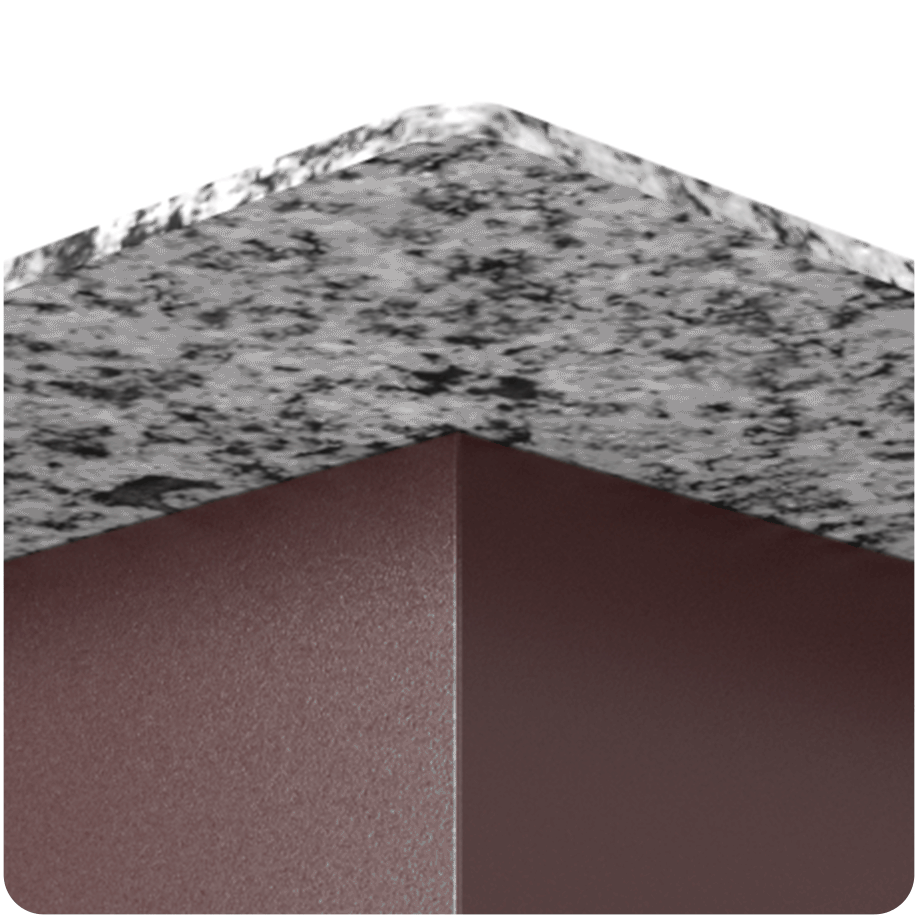 This is important to note because if your countertop side overhangs are only 10", then you may not think it needs support at all. However, with a 10" overhang on either side, the corner overhang will be ~14" from the substrate. This corner section will require proper support or its integrity will be tested the next time someone runs into or leans against it. Do not dismiss the importance of the corner support!
Not all countertop corners are created equally though. You may have a 45 degree cut or rounded corner with enough radius (shown below) to eliminate the need for a corner support. Every application will vary, so it is always important to consult with your countertop manufacturers.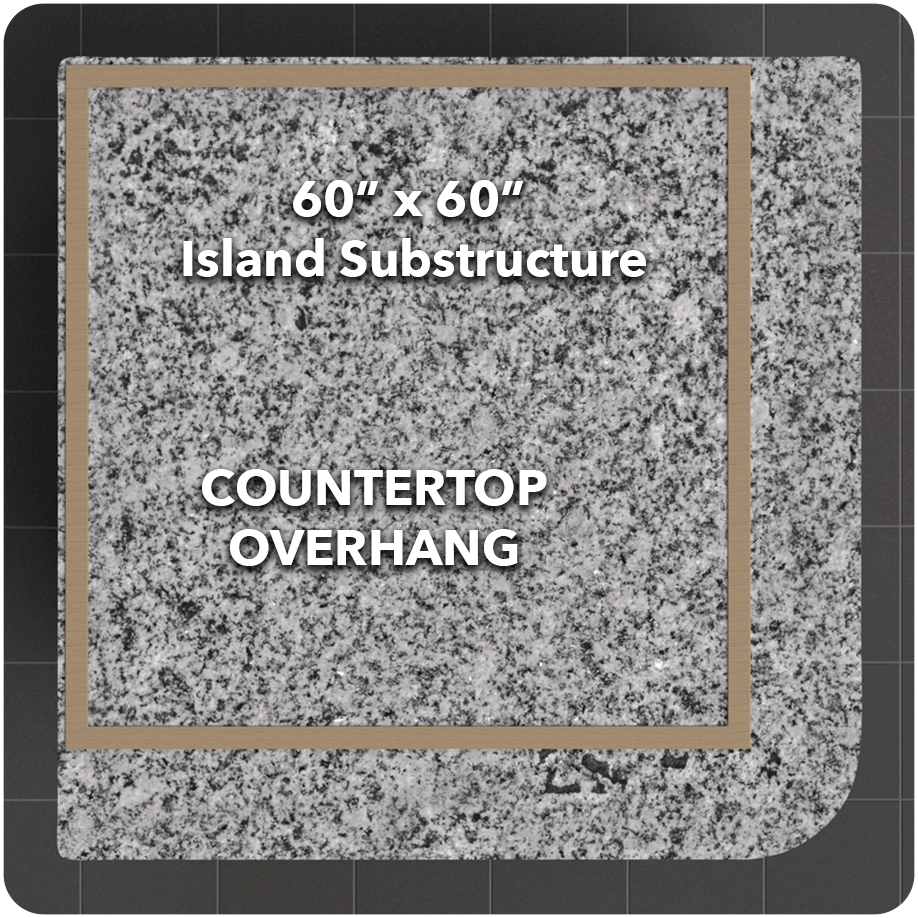 For more details about acceptable overhang and finding the correct corner support bracket for your application, check out this resource.
Our newest Liberty Hidden Counter Corner Supports will be perfect for your kitchen countertop needs. With support lengths ranging from 12"-17" and finishes available in flat white, flat black, and unfinished steel, your countertop corners will get the protection they deserve. Click below to find out more!
For additional information about supporting your countertop corners, don't hesitate to contact us at support@federalbrace.com