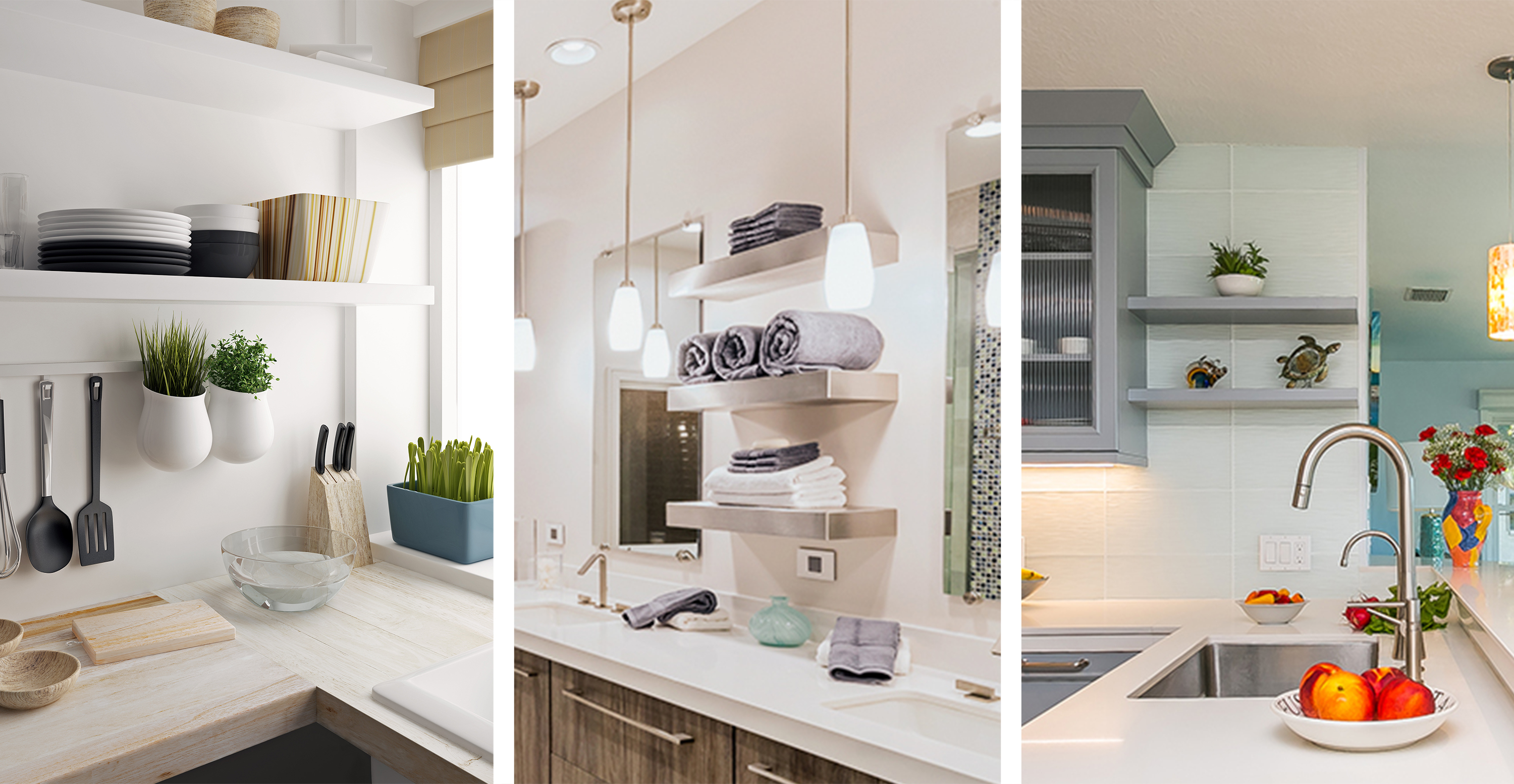 How to Properly Select the "Top" Shelf System
With the wide variety of shelving styles and systems available in the market, it can be a daunting task to determine what decorative shelf system to choose. This resource has been created to help in the shelf system decision making process -- allowing you to identify the key factors needed in your particular application -- Be "shelf-ish" and choose what works best for you!
Shelf System (Shelf + Support)
Our shelf systems are the all-in-one solution for your shelving needs. The Low Profile Floating Shelf System has a carrying capacity of 50 lbs. with White finish MDF shelves. These shelves make a great low-profile system, providing a minimalistic decorative appeal to your walls and corners when a less noticeable shelf is desired along with a heavier carrying capacity.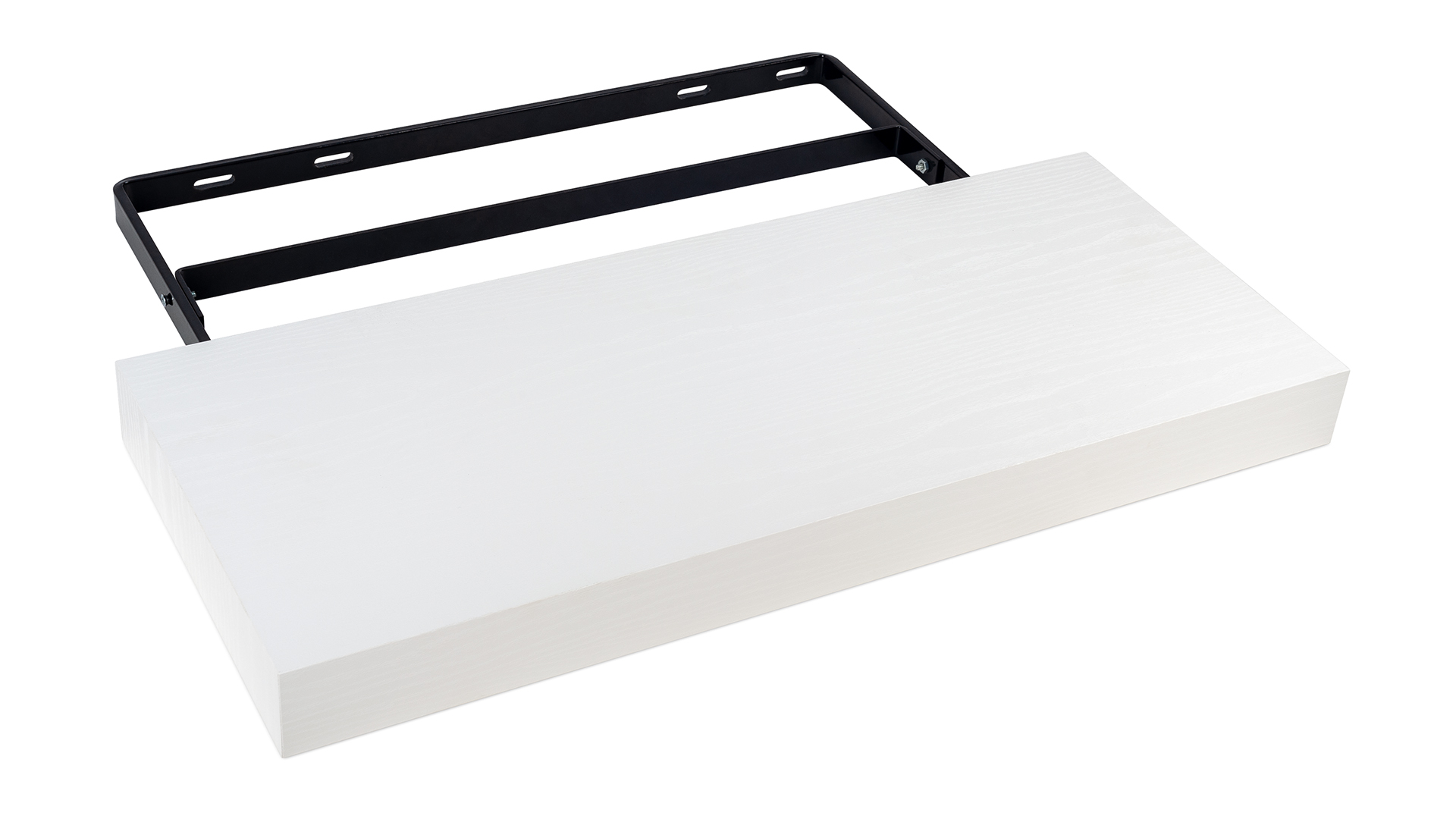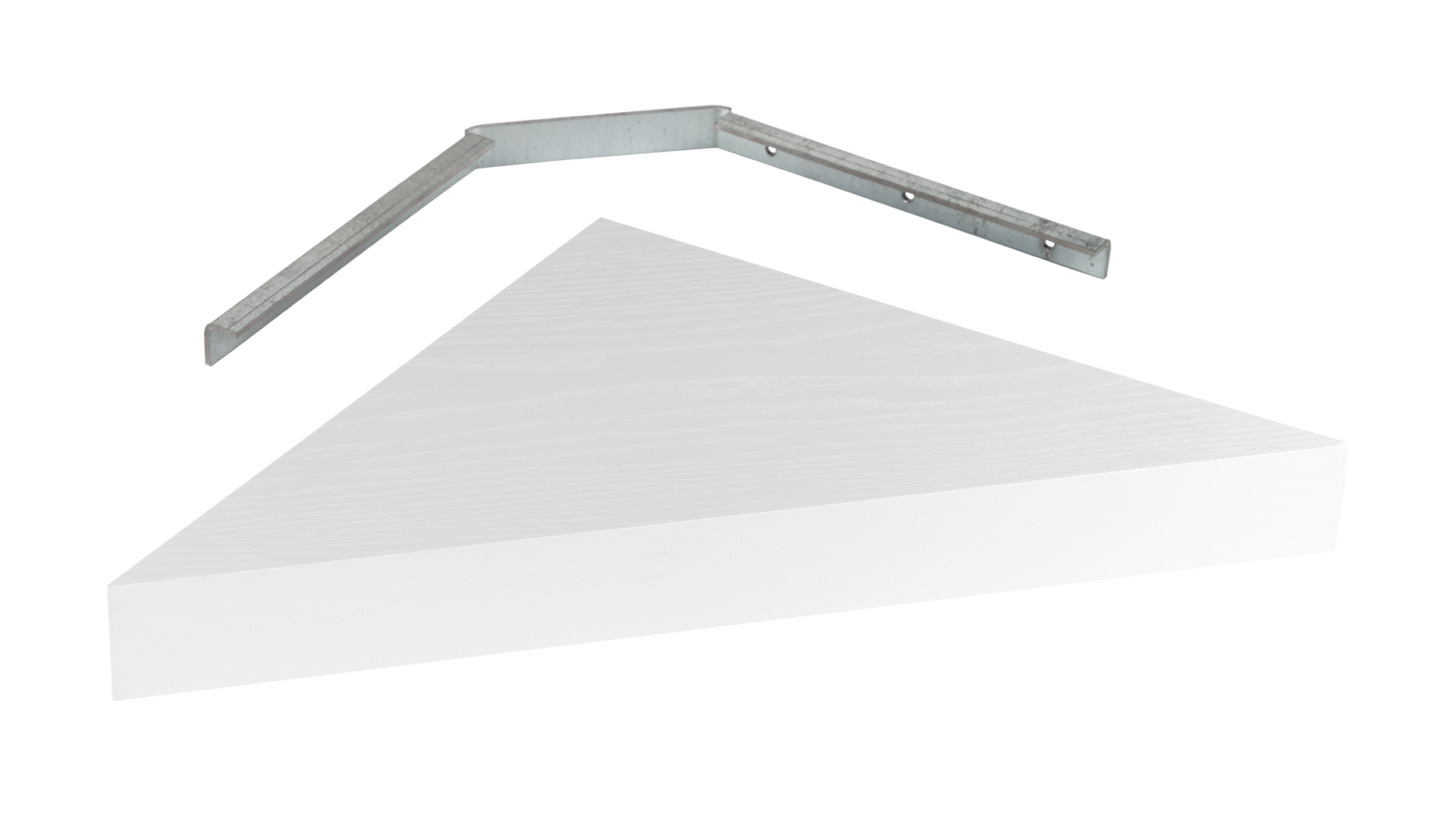 For a little more carrying capacity in your system and some size variations, you'll want to look into the Classic Floating Shelf System. This system comes in three different lengths at 24", 36", and 40". The Classic Floating Shelf System has more standard finish options than the other systems with MDF varieties as well as different metal materials. 

Support Only (No Shelf Included)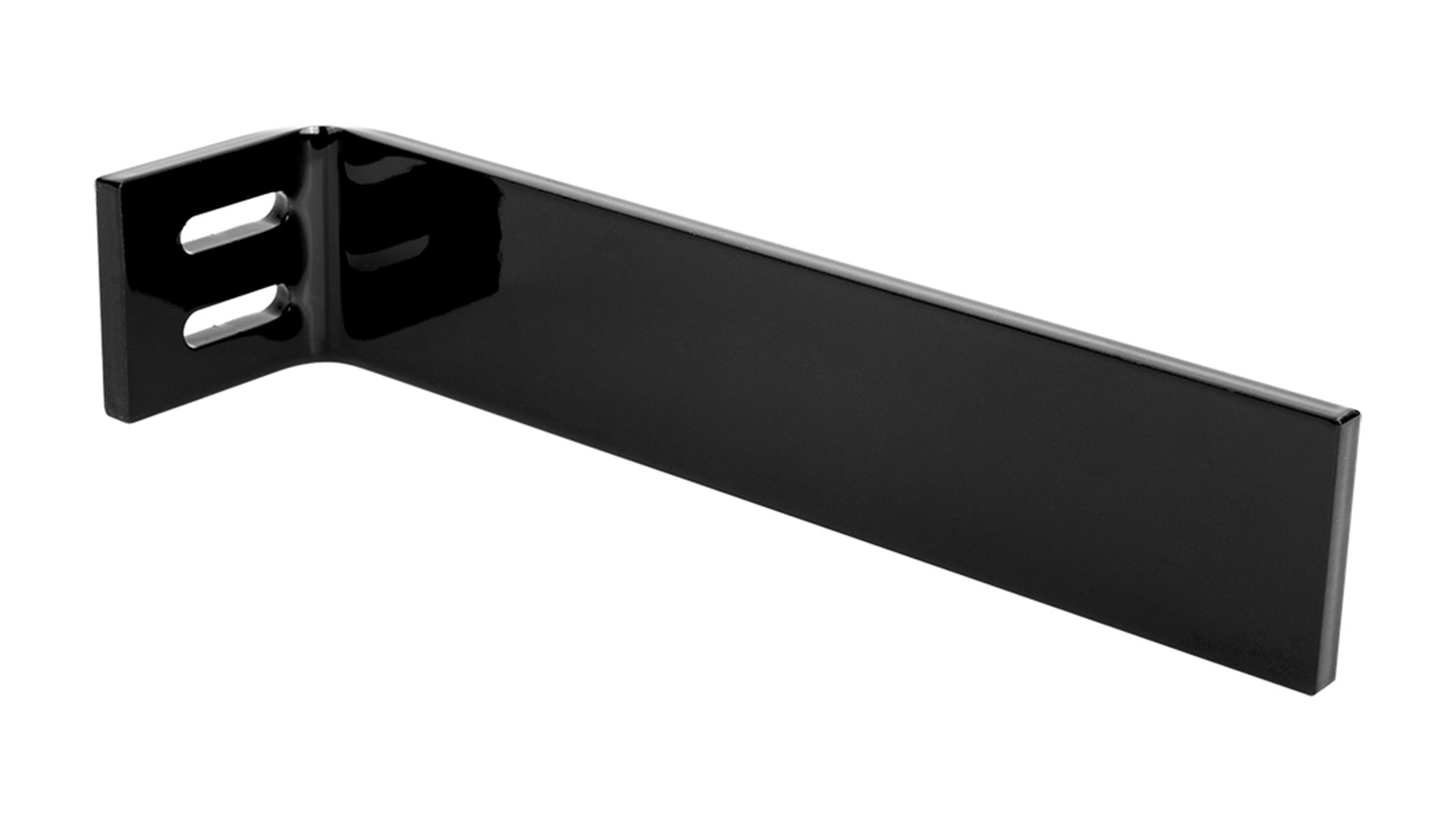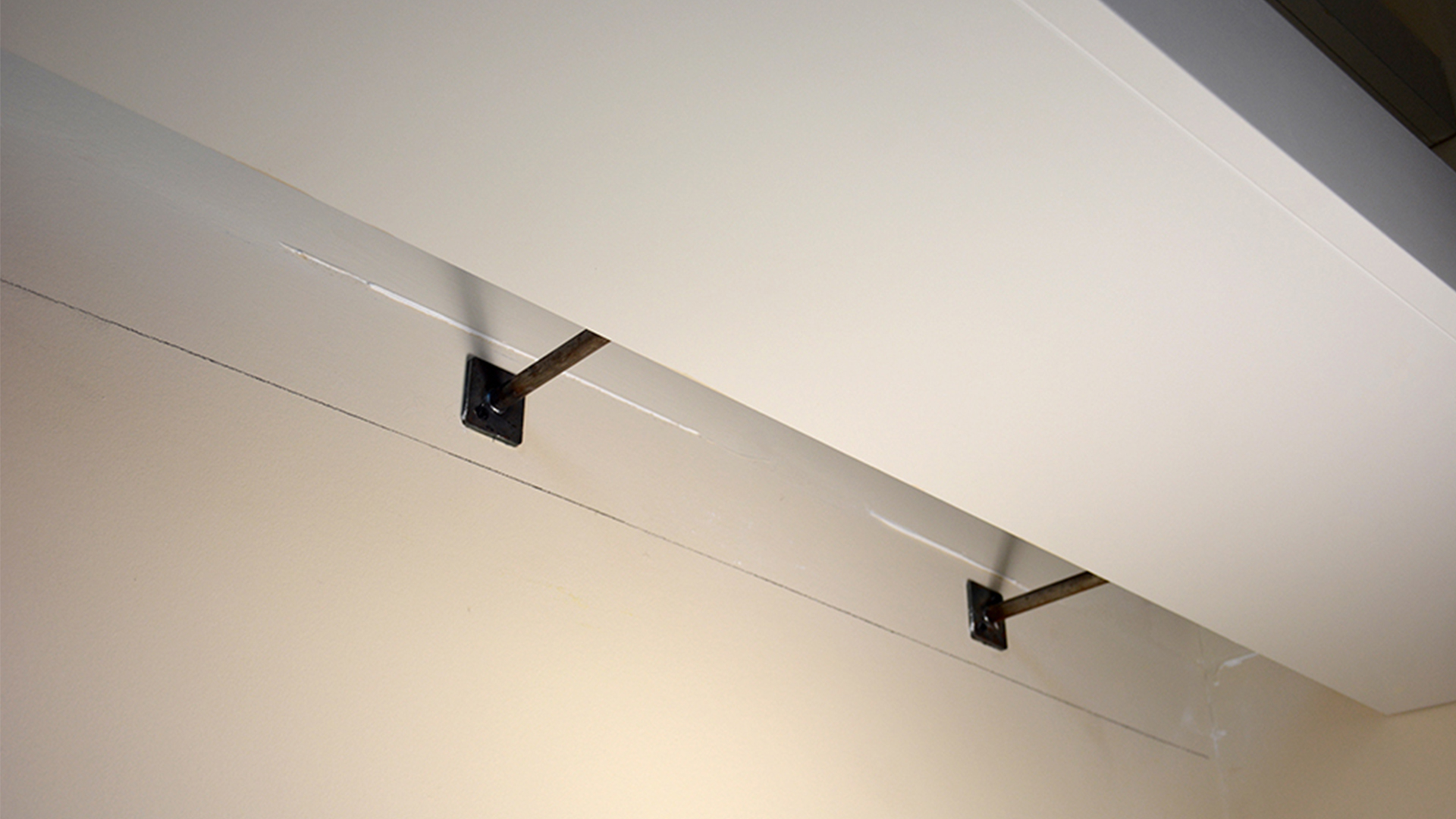 For individual support arms that can be used in multiples to create lengthy or custom shelves, we've got a few options from which to choose. The Hidden Shelf Brackets and Floating Shelf Support Rods are meant to be fastened to the studs through the drywall. Spacing will be determined based on the 16" spacing between the studs for the entire length of your shelf. If you want more carrying capacity and if you have access to the wall studs before the drywall is installed, a more permanent solution may be appropriate. For those conditions, we suggest using our Stud Mounted Shelf Brackets or Stud Mounted Shelf Rods. The stud mounted supports will fasten to the side of the stud, and the support arm will penetrate through the drywall surface.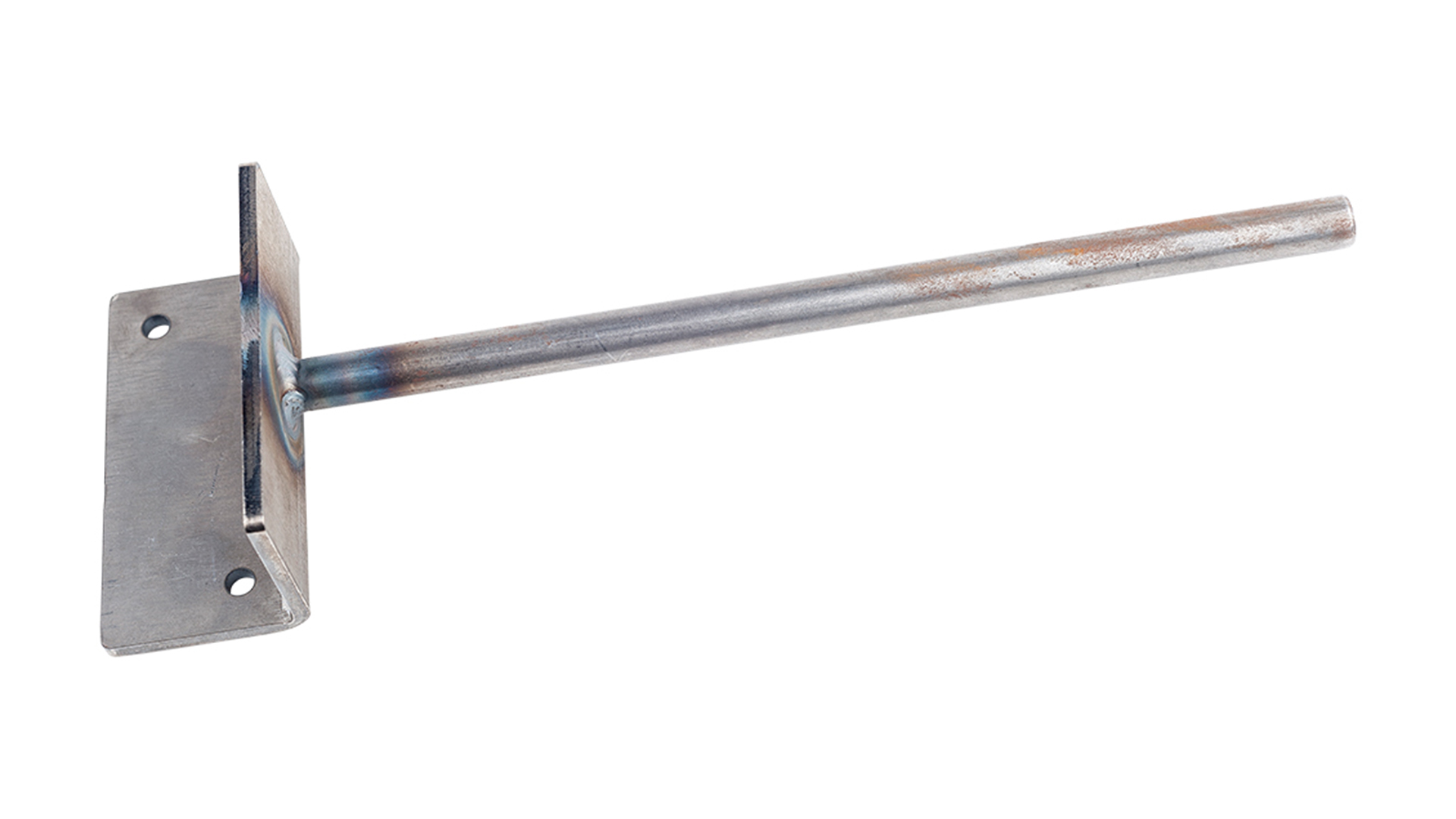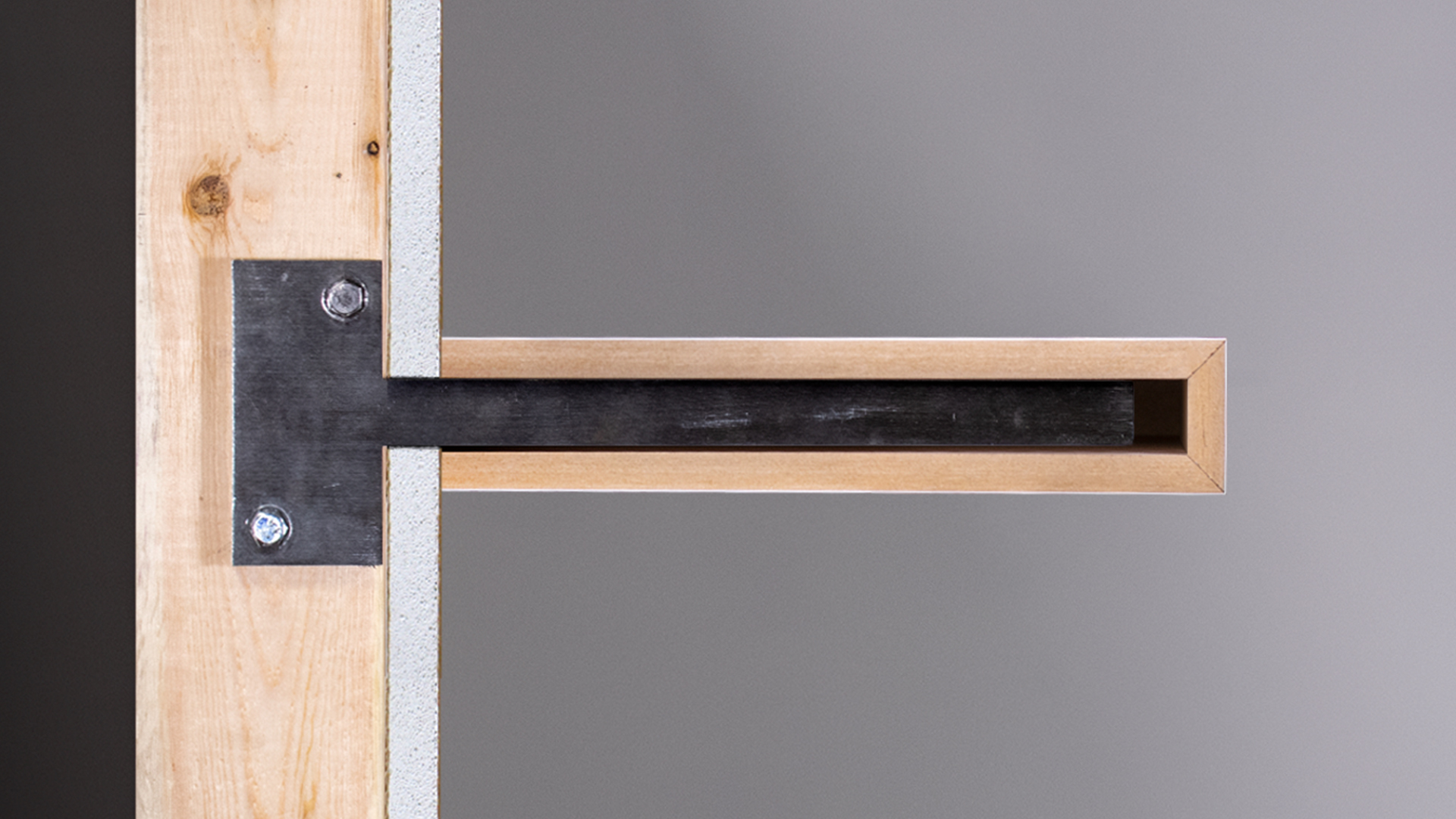 The Floating Shelf Bracket and the Low Profile Floating Shelf Bracket are single units with two arms. That means you will only need one of these brackets to support an appropriately sized shelf top or box. These brackets are the supports used in the Classic Floating Shelf System and the Low Profile Floating Shelf System previously mentioned. The Floating Shelf Bracket comes in multiple lengths ranging from 9.75-34.5". Its carrying capacity is among the highest available. The Low Profile Floating Shelf Bracket comes with a cross rib member for added support.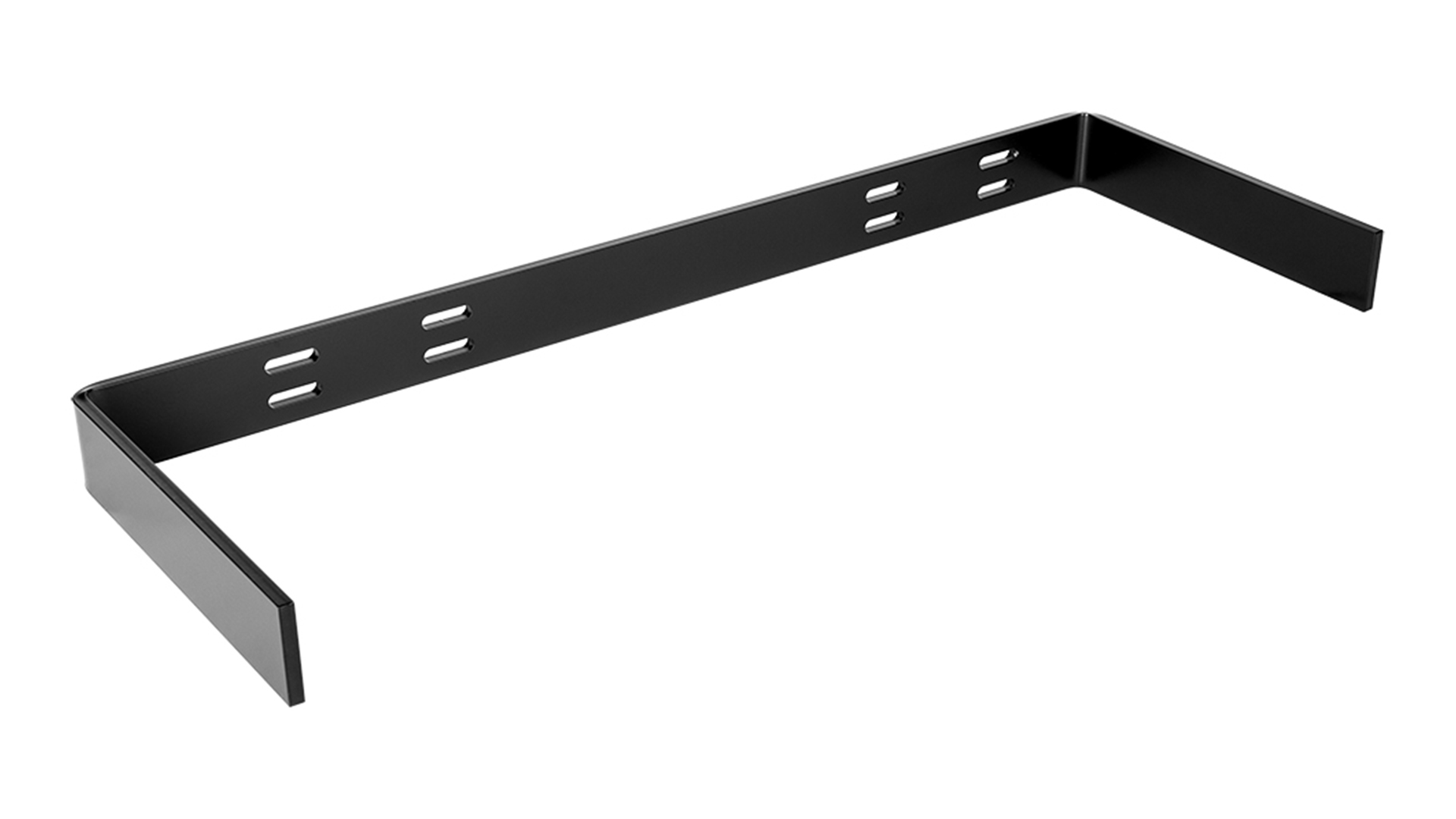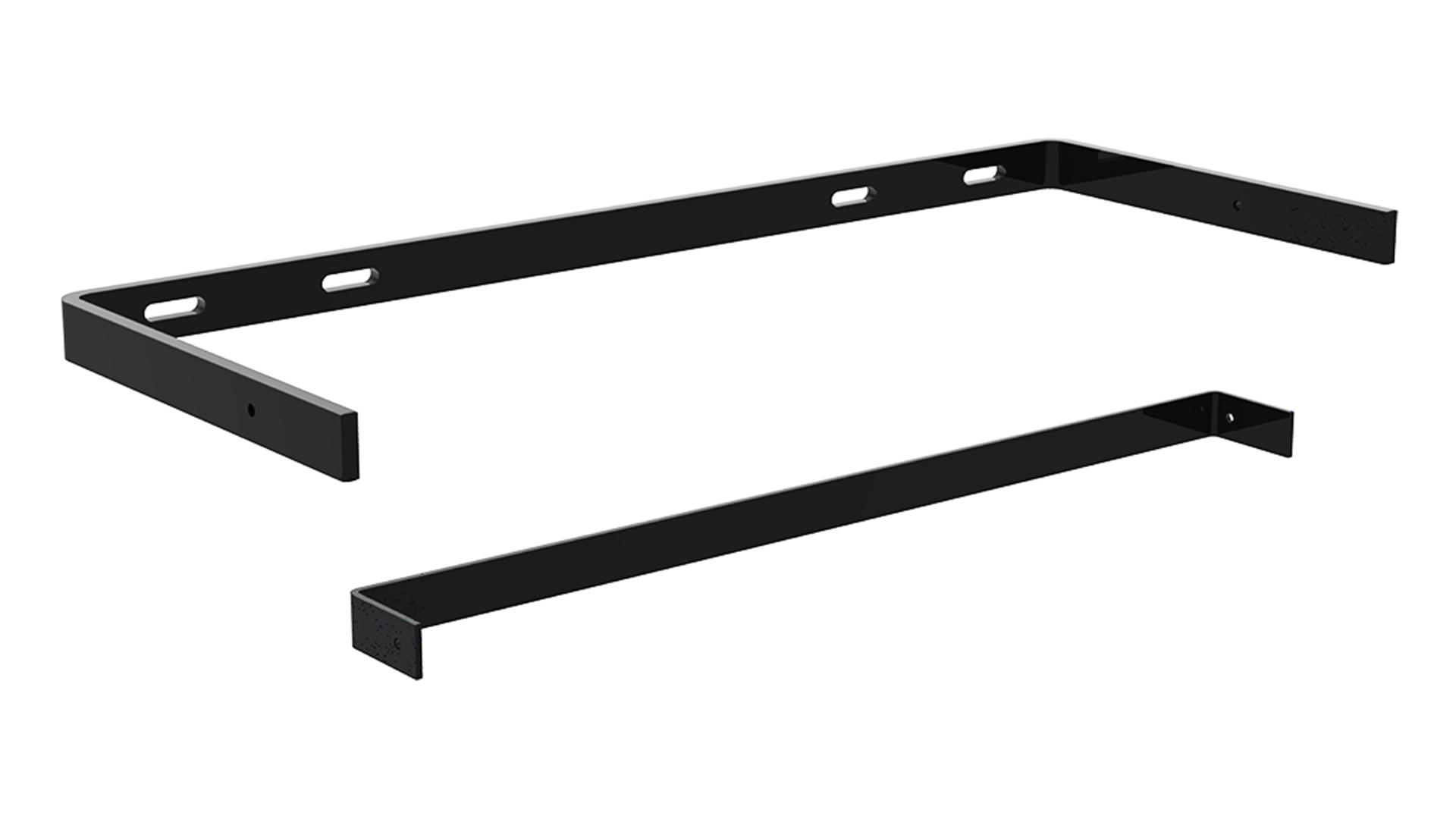 For an even heavier duty carrying capacity, you can trust the Universal Shelf System to get the job done. This system has three tiers of shelf supports built into the design, so if you're looking for a single shelf, this isn't for you. The height that comes with this system's design allows you to arrange a couple systems in a way to create your own desk. As shown below, you can configure the desk with two shelves underneath on each side. This standing configuration has a carrying capacity of 350 lbs. per pair of brackets.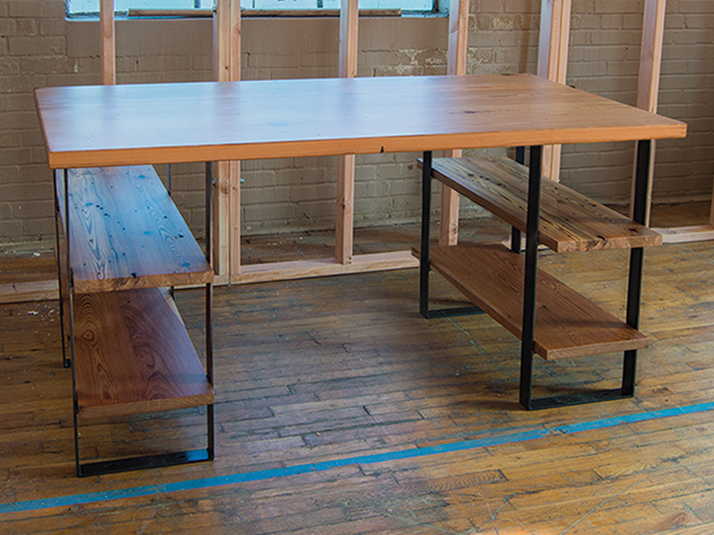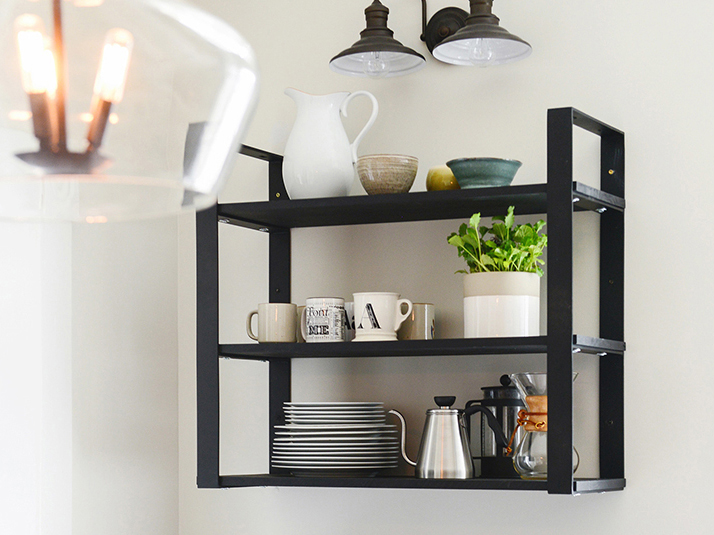 Alternatively, you can fasten the Universal Shelf System to the wall or ceiling as an open kitchen shelf (shown above), but the carrying capacity will be reduced to 200 lbs. per pair in this hanging configuration. Try to be creative when planning out your shelf systems in order to achieve a unique look that stands out from the rest.
Shelf Only (No Support Included)
Shelf
Carry Cap.
Dimensions (in)
Finishes
Back Painted Glass

Dependent on
support used
36 x 12 x 0.5
-
Contact for
custom sizing

Black
Tan
White
Bronze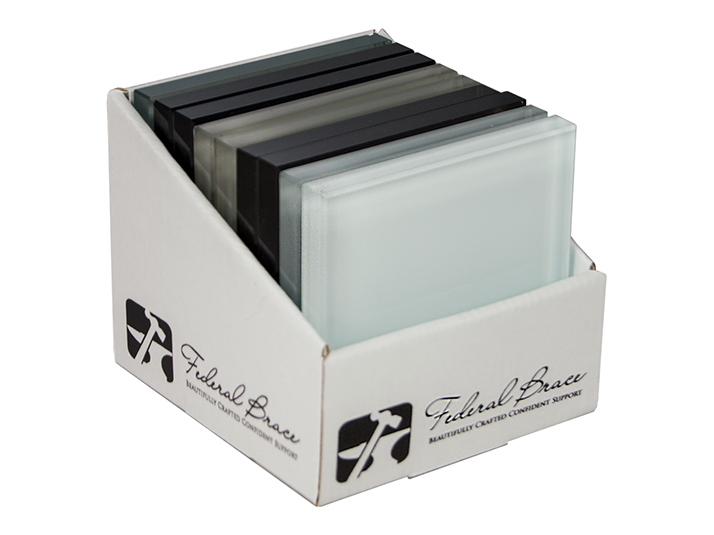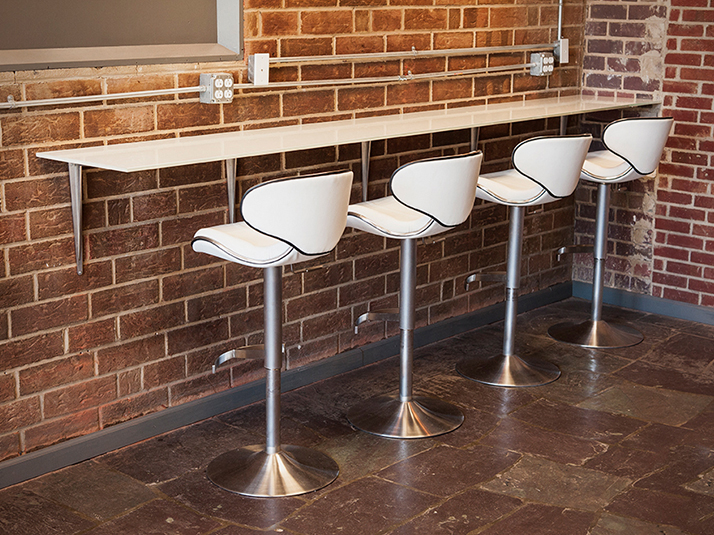 If you already have a support system or you're only interested in purchasing the shelf by itself, then we can offer Back Painted Glass as an individual shelf unit. There are multiple colors in stock to choose from, some with gloss and frosted variants, and you can also order a custom color of your choice. These glass shelves are non-porous and great for clean up. You can use the Back Painted Glass shelves as a secondary counter, a bookshelf, or even a wipe-erase message board. Get creative with it!
For additional information concerning our Decorative Shelf Systems and Supports, don't hesitate to contact us at support@federalbrace.com.