Corbels are known as architectural members that support weight. Wood Corbels have long been used in architecture as a structural piece jutting from a wall to carry a resting weight - a console piece applied to a structure.
Corbels are a staple throughout architectural history, dating back to ancient Babylonian times. Large, weight-bearing corbels were commonplace under balconies in Italy and France were great in size and richly carved.

Wherever weight-bearing wood corbels are required, there are several options for the installer. In some instances a block of wood may be used and tied into the substructure, then a thinner carved overlay is placed on the wood for a faux wood corbel.
Another possibility is to use a steel support bracket installed to support the weight. In this application, the wood corbel requires a routed cavity to cover the steel support bracket, which provides the desired decorative element.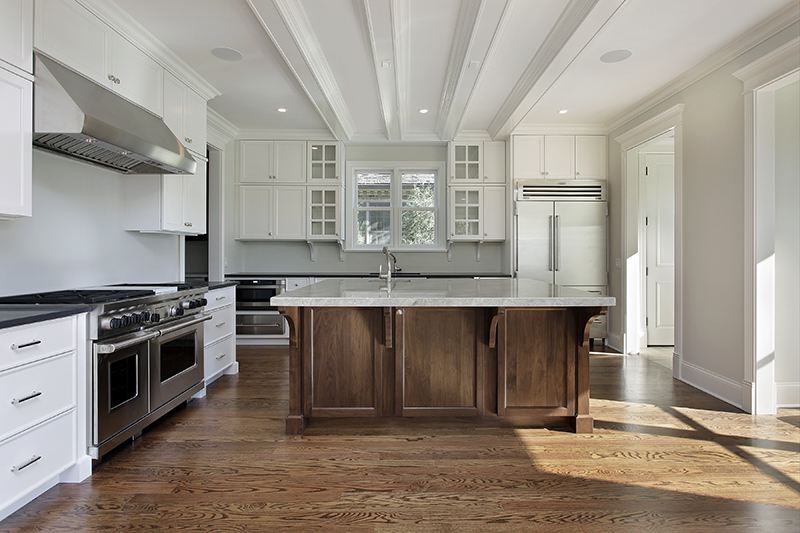 In all cases, it is necessary to be sure the portion of the corbel that is carrying the load is installed into a stud framework that runs into the floor to disperse the weight and let the sleek or decorative aspect of the wood corbel be the facade to disguise the support.
Federal Brace provides two mounting systems: our original corbel mount system, which is light duty and can be retrofitted or installed after final millwork completion, and the corbel rib system, which gives a weight-bearing capacity to a light-duty wood corbel. Whether you select one of our pre-routed corbels or select a mounting system to use on your corbel purchased elsewhere, you'll enjoy the traditional wood corbel look with the strength of metal.