Supporting a Vanity
The floating vanity is a decorative element that works for almost any bathroom project. It adds to the elegance of a spacious open bathroom and can be used in a cramped bathroom space to open up floor area and decrease the clutter felt in a limited space. While the floating vanity is certainly versatile, this set up of bathroom vanity does require precise design and techniques for incorporation. Thankfully these can be situated in almost any bathroom. In any floating vanity installation, there are two key elements to consider: support and accessibility. The first is the largest concern for structural stability and long-term durability, while the second creates a space that can age-in-place, ensuring that singular installation works for multiple owners, taste, and generations.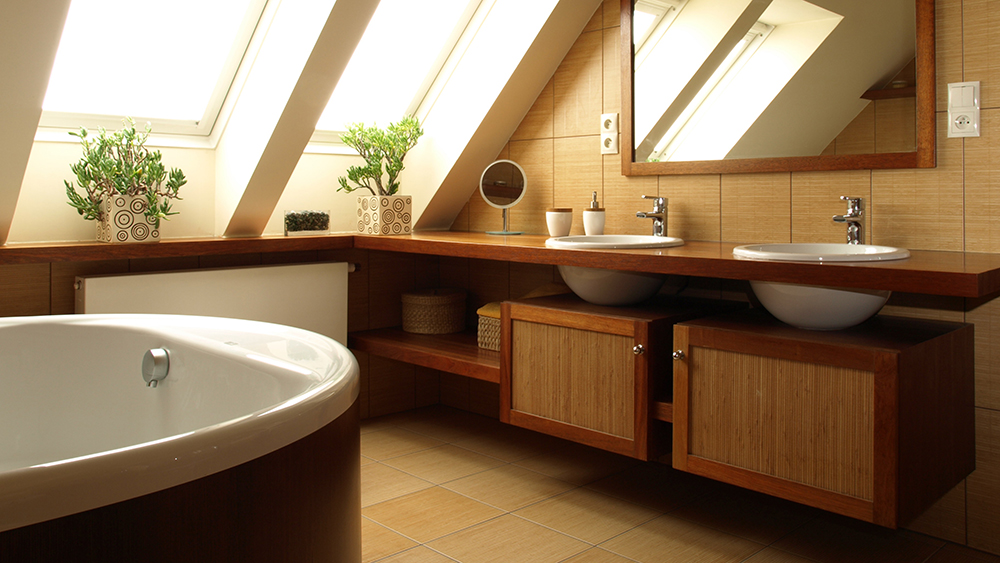 When it comes to support, having a strong, durable system is crucial.  A strong bracket may be the most logical choice; it provides a pleasing floating look with minimal hassle in installation and preparation. Most bracket and floating style supports need to be wall mounted into studs before drywall is installed, so this is ideal in new builds or renovations where a complete bathroom renovation is being considered. Other options include multiple bracket supports along the length of the countertop, which can be mounted into studs for added strength. Regardless of your intended project, finding the ideal solution for your installation is as easy as determining your desired look, necessary weight capacity, and searching. Here at Federal Brace, we have an excellent selection of vanity supports for every need.
Accessibility can be a more difficult issue to tackle.  Many businesses, offices, and restaurants may desire, or are required by regulation to maintain, ADA compliance standards. The Americans with Disabilities Act of 1990 outlines several installation guidelines that help business owners and homeowners ensure that their project will be able to be used and enjoyed by a  patrons and guests with varying needs. Keeping with the conditions outlined in Section 606, Lavatories and Sinks, of the ADA will ensure that any project is accessible.  Key factors to consider are any obstructions to the surrounding area that need to be removed, that the surface of the vanity is no more than 34" above floor level, and that no sharp surfaces are underneath the vanity. 
Overall, a vanity is an essential and versatile piece within many restrooms. Making sure it has ample support and is accessible to potential homeowners, guests, or clientele is never a bad idea when designing a bathroom, remodel, or restroom area. Contact Federal Brace to learn more about their amply strong supports and potential ADA-compliant products or click on the links below.
LINKS TO FLOATING VANITY SUPPORTS: