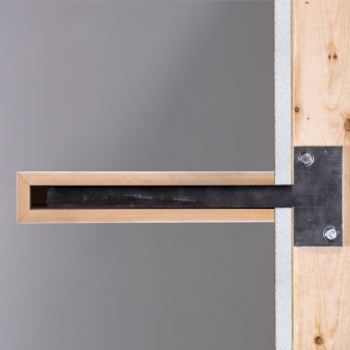 Wall shelves have become increasingly popular over the years, and so has the 'floating' look for shelving.
A wall-mounted floating shelf offers you the ability to proudly display items and decor without taking up valuable floor space in your home or business. However, many find that lower-quality floating shelves either don't have an adequate carrying capacity, proper mounting hardware, or both.
How much can a floating shelf hold?
Federal Brace is committed to developing heavy-duty floating shelves that enhance the look and style of your home without compromising on the strength of hold and carrying capacity.
Our wall mounted floated shelves are built to withstand the needs of sturdy shelving requirements of both residential and commercial spaces.
| Federal Brace Floating Shelf System | Carrying Capacity |
| --- | --- |
| Low Profile Floating Shelf | 50 Pounds Each |
| Corner Floating Shelf | 50 Pounds Each |
| Classic Floating Shelf | 100 Pounds Each |
| Copper Floating Shelf | 100 Pounds Each |
| Floating Glass Shelf | Dependent on Selected Supports |