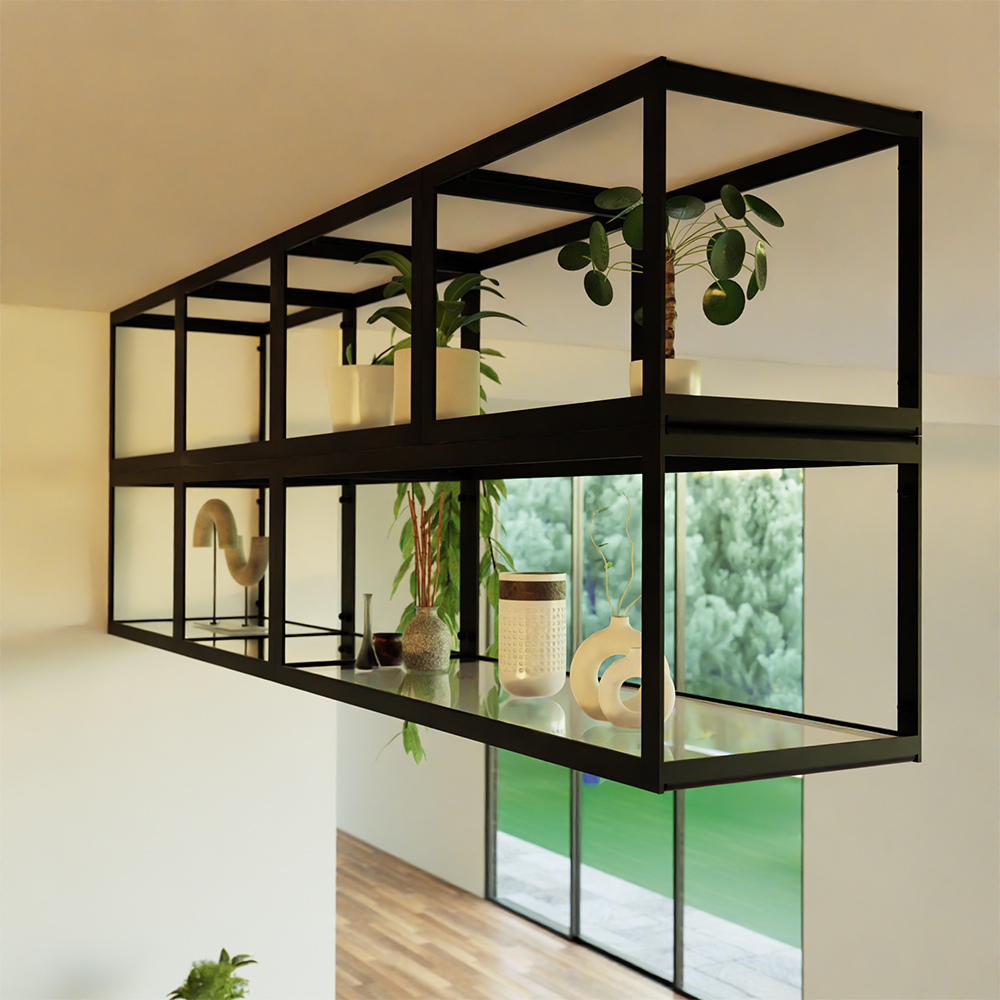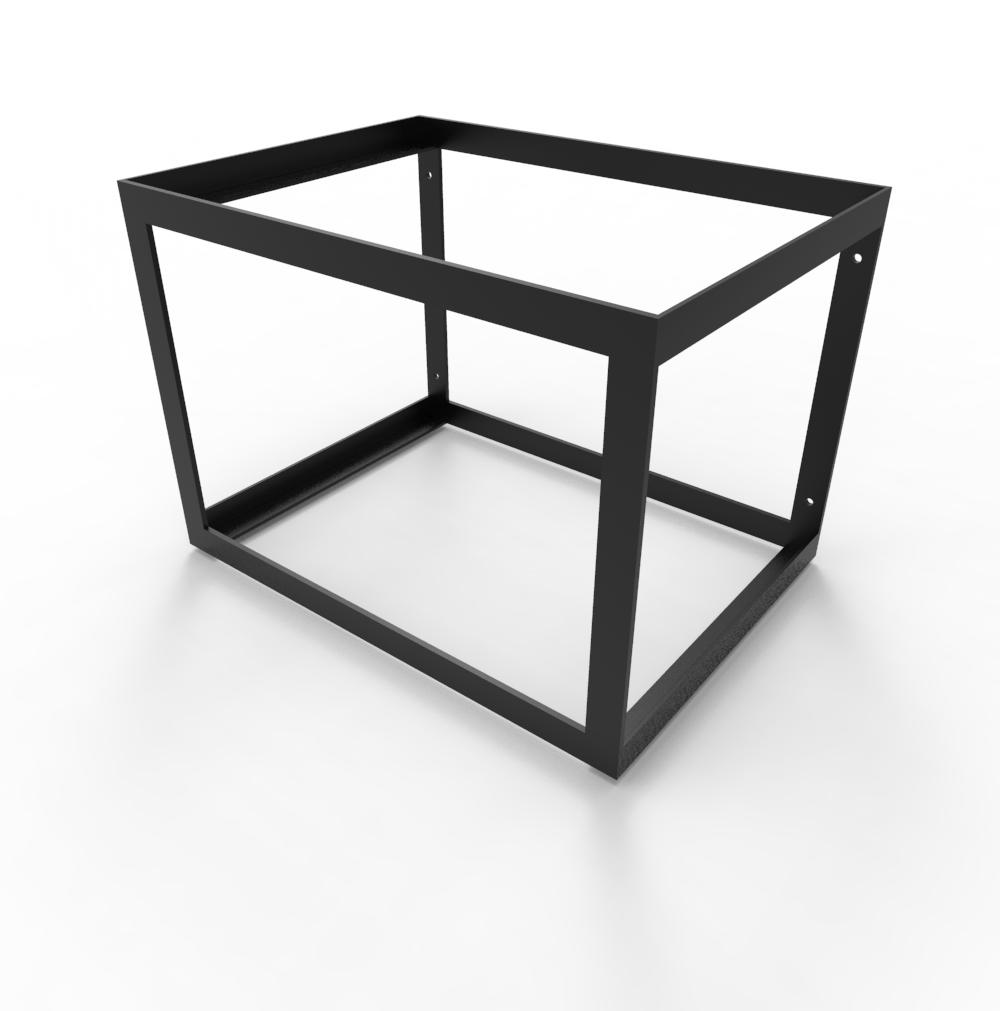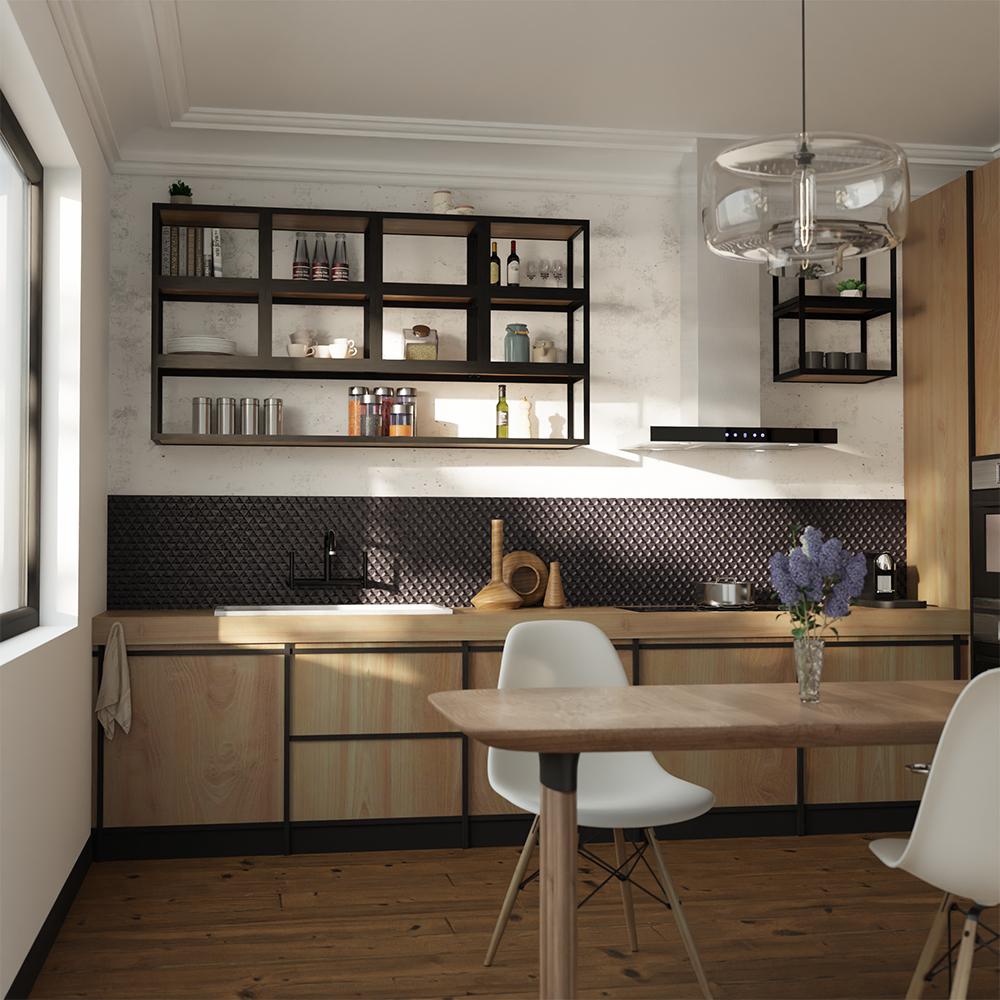 Federal Brace believes wholeheartedly in quality, functionality, and innovation. All three of these were crucial in the design of our Cube Cabinet.
Modern, elegant, easy to install, our Cube was engineered to have a higher carry capacity in order to support the weight of kitchen items, wine bottles, dishes, pots, pans, office equipment, plants, and whatever else you need to store. This modular shelving cube can be organized and installed with multiple shelving systems to create open concept kitchen cabinetry. Innovation comes into play with the ability to hang this shelf directly from the ceiling, no wall mounting required, anywhere in your kitchen, office, bar or home.
Specifications and Benefits:
12 × 12 × 17 (single)
Carry Capacity: 100 lbs+
7 Gauge Steel Construction
Ceiling Mounted Applications
Wall Mounted Applications
Free-Standing Applications
Black Powdercoat Finish
Customizable via Short Run Pro
---
The cube allows you to optimize space and reclaim previously wasted, unused additional space with the transitional, unique shelving applications. The flexibility in application and thoughtful design can be used as a transitional piece or even a room divider. Minimalism, modernism and simplicity, this streamlined modular suspended shelving unit offers clean lines and no assembly, arriving ready to be installed.
Our versatile design allows for the cube to become a suspended shelf able to hang above your island counter or bar top. The sleek, black metal is ideal for the modern kitchen, bar, man cave. Need a more customized configuration? The Cube Cabinet is completely customizable through Federal Brace and Short Run Pro. Cube Customization is ideal for applications including restaurants, display cases, merchandise showcases, wine storage, memorabilia display, and even library organization. This unique shelving and organization solution has Ceiling Hanging extensions available to optimize storage in otherwise unused spaces. 
The Cube Cabinet is a 7ga welded steel solid structure for ceiling hung applications, metal cabinetry, wall mounted floating shelving and free-standing furniture, with the advantage of heavy load carrying capacity of steel construction. The Cube Cabinet is designed to open and transform previously unused space, adding suspended surface areas when hung in residential kitchens, closets, and retail environments.
Have questions about the CUBE Cabinet? Call our customer service team at 704-755-8003