2022 Photo Contest Winners!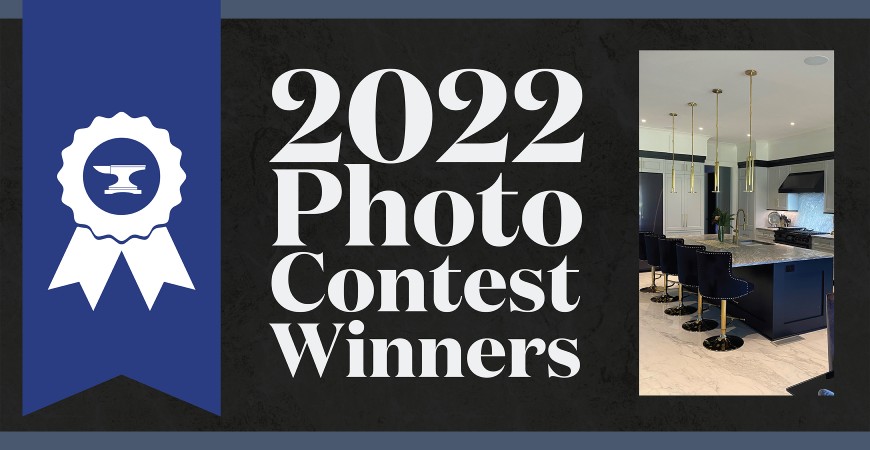 Posted on
01/04/2023
by
1100
Happy 2023! What a year! We are excited to announce that we wrapped out our annual customer photo contest! 
We asked our amazing customers to snap photos of their setups and product installation, and offered prizes for all selected winners.
Boy, did our amazing customers come through! We were sent some awesome photos of Federal Brace products in their natural habitat. It gives us great pride to see consumers enjoying the products that our team works so hard to engineer, release, and put out into the market.
Let's dive into the winners and take a look at their photo submissions.
First Place
Coming in at #1, Audrey LaVecchia, owner of CHW Cabinetry, shared a new construction project they did for a client. The client wanted a huge overhang with no legs or other supports that would get in the way of people sitting at the island.  According to Audrey "This is why we turned to Federal Brace as we knew you would have just the product to use in this situation!" And goodness gracious, using our Black Liberty Hidden Countertop Support Plate, the end result of the project was stunning!
Second Place 
Our second place winner was Leslie Christoffel from Forest Millworks in Asheville, NC. Leslie shared their kitchen remodeling project using the Anthem Hidden Corner Overhang Support in a large kitchen/entertaining space with dual islands for dual cooks. Leslie told us "The Federal Brace supports were used on the corners of the dual raised oven cabinets of the second island. These hidden corner braces made the stunning bar top appear to levitate from its lower counter."  This kitchen looks perfect for the budding home chef!
Third Place
Our Third place winner is Priscilla Lee from Metro DC. Priscilla shared some gorgeous photos of her kitchen featuring the Anteris Countertop Support Leg. Priscilla shared that this was her first home renovation as a new homeowner, and we are honored that Priscilla trusted us to provide the support she needed in her kitchen! Priscilla shared a little background behind her project,  "I love my little condo but there wasn't enough room for a dining room table, so I decided to extend my kitchen island by a couple of feet. This way, guests could eat around the perimeter of the new extension. I knew I needed island legs but I didn't like the wooden legs that were out there, so I started googling "steel legs" and fell in love with these Anteris support legs." Good job Priscilla, your kitchen looks amazing!
Send us your Installation Photos
We appreciate all of the submissions, and again - congratulations to our winners for this contest!
The next photo contest for Federal Brace will begin July 1, 2023 so save those application images until then!
Thank you again, from the Short Run Pro Brands team!