Featured at IWF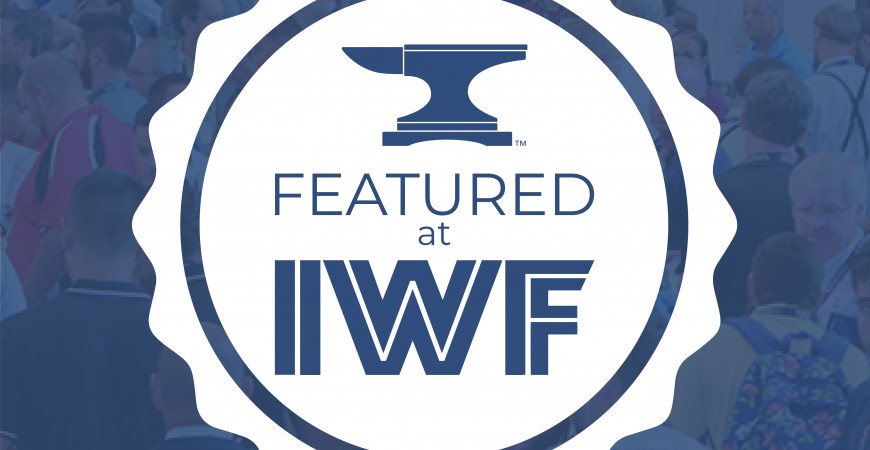 Posted on
08/22/2022
by
1548
Federal Brace was proud to attend IWF 2022 - the trade show destination of choice for tens of thousands of attendees ready to experience all that's new and next in manufacturing technology, innovation, product design, learning, networking and emerging sectors at North America's largest woodworking event. We are excited to meet new friends and faces and share our quality, American Made products with you. We want to give special attention to the products we brought to share at the show and have gathered them all here, in one place! 
Supports and Shelving
Product

H x W x D (IN)

Weight Capacity

Type

  20" x 20"

500 Pounds

Vanity Bracket

29" x 2" x 12"

Hanging - 200 pounds per pair

Standing - 350 pounds per pair

Shelf Bracket

12"x12"x2" and 18"x18"x2"

500 Pounds Each

Floating Mantel Bracket

Coming Soon!

Coming Soon!

Coming Soon!

32" long and 11.5" deep,

n/a

Shelf Insert

34.50"x1.65"x8", 22.50"x1.65"x8", 16.75"x1.65"x8" or 9.75"x1.65"x8"

100 Pounds Each

19.75"x8"x0.88"

50 Pounds
ADA Universal Floating Vanity Brackets are perfect for use in both single-occupancy restrooms or multi-user restrooms. 
Our 3 Tier Hanging Shelf is not only a durable storage solution but a subtle hint to farmhouse industrial shelving. The shelf is versatile in the fact that you can hang it from the ceiling, but can also double as a standing shelf.
The Versa Hidden Support Bracket is an L shaped bracket that is designed as a commercial counter support. The Versa Bracket is the most versatile commercial counter support. This bracket has two different mounting options through holes aligned down the back of the bracket and holes located on the side. This product is also COMING SOON to our Floating Vanity Support Category.
Our Teak Shelf Insert is a modernized, minimalistic accent piece to compliment any home decor. The wooden plank is made out of solid, real teak which means it offers all the natural benefits. 
The Floating Shelf Bracket easily mounts to the wall for the ultimate floating shelf appearance. Each floating shelf bracket can hold an astounding 100 pounds, allowing you to safely display dishes, books, or media equipment. 
Our Low Profile Floating Shelf Bracket provides sturdy support with a shorter floating shelf profile. This floating shelf bracket is designed to carry up to 50 pounds of distributed load while having an overall height of under 1 inch so that a shelf box profile may be sleek and narrower than a box built around standard 2x4 framing or on other standard metal floating shelf brackets on the market.
| | | |
| --- | --- | --- |
| Product | H x W x D (IN) | Weight Capacity |
| | 10x10, 16x16 and 18x18 | 500 Pounds per bracket |
| | 8x8 to 24x24 | 500 Pounds per bracket |
| | 8x8, 10x10, 12x12 | 500 Pounds per bracket |
| | 8x8 to 20x20 | 500 Pounds per bracket |
| | 8x8 to 24x24 | 500 Pounds per bracket |
| | 10" x 12" x 3" | 375 Pounds |
| | 10" x 3" x 10" | For decorative use only, does not provide significant support |
| | 8x8 to 24x24 | 500 Pounds Each |
The Chevron Countertop Support Bracket has a slim gusset that provides additional support for heavier stone countertops such as granite, quartz, concrete and other solid surfaces. 
The popular Brunswick Countertop Bracket design with its curved gusset is designed for island overhangs or floating counters. Use Federal Brace's Brunswick countertop bracket where form and function matter to support the heavier solid surfaces used in creating countertop overhangs.


The Torii Countertop Support is a decorative countertop support bracket that is perfect for supporting countertop overhangs. Standard island applications or wall hung counters will have full support and maximum leg room for stools with this countertop support bracket. 
The Freedom Hidden Countertop Bracket is an L shaped bracket that is designed to hold countertop overhangs where 2/3 of the weight is already supported by a cabinet base. The purpose is to create the ultimate floating counter appearance by easily mounting it to your base cabinet. 
The Arrowwood Granite Countertop Bracket is useful for wall hung applications when additional support is required. This low profile countertop support is perfect for the large counter overhangs of granite and quartz. 
The Lincroft Wood Corbel is a low profile, sleekly designed member of the Federal Brace reinforced wood corbel collection. Sporting chamfered edges with a minimal gusset section. The Lincroft gives a spacious, airy feel with a traditional wood finish.




The Wood Corbel Scalloped Overhang Bar Bracket adds character and class to your project. Common applications for these light duty corbels are decorative purposes for finished mantels, cabinets, and counters that already have support. 
Federal Brace's Streamline Countertop Bracket is the perfect low profile, high capacity countertop support bracket. These high quality steel and stainless steel countertop support brackets are designed to support extended countertops on islands, wall hung counters, desks, or floating vanities.
Did any of these products catch your eye at the show?
Listening to customers and designing durable, decor enhancing brackets is what led the Toal brother's to create the Federal Brace product line in 2009. Since then, Federal Brace continues to promote innovation in product styles and function, providing its customers variety, Made in the USA craftsmanship and unwavering excellence in service and support. Do you see something you need? Need more information? Custom order? A Customer Success Member is ready to help! Call us toll free: (877) 353-8899.